Going to be in Portland, Oregon this Saturday?
If so, then be sure to drop by the THRICE Fiction table at the Portland Zine Symposium from 10:00am until 5:00pm at Refuge on 116 SE Yamhill. Admission is free, and I will be there representing the magazine and selling copies of our new THRICE Fiction 2011 Black & White Annual for just $7... over half-off the $14.95 retail.
It's pretty...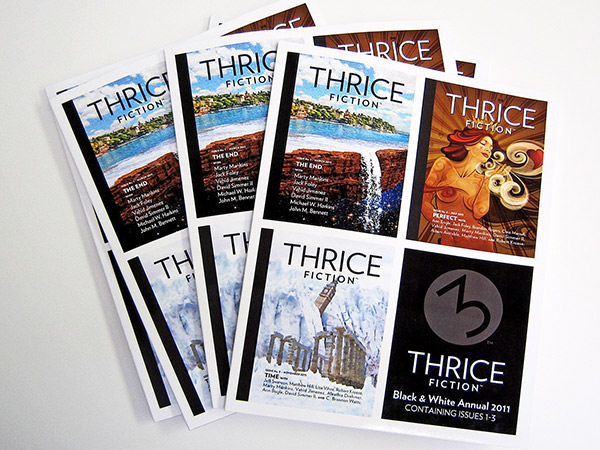 Copies are limited to how many I can fit in my backpack, so show up early if you want one!
Or just stop by and say "hi" to me even if you don't want one!
NOTE: I will be at the show SATURDAY ONLY! If you show up on Sunday, I won't be there. I'll be wandering aimlessly around Portland on a Voodoo Doughnut sugar high.