Out of the corner of my eye I caught a woman at the airport trying to "secretly" take my picture with her mobile phone. "Well that's odd, I thought to myself," as I started waving at her frantically. Then I raised up my iPhone to take her picture, which caused her to disappear like a fart in the wind.
I tried to think back to what I was doing that was so fascinating that it merited a photo. Was I scratching my balls or something? I couldn't recall. Possibly? Probably. Hell, there really is no privacy now-a-days.
You can even spy on me in mid-air if you want.
Or I can spy on myself.
According to FlightView, I'm flying over Nebraska at 34,000 feet right now...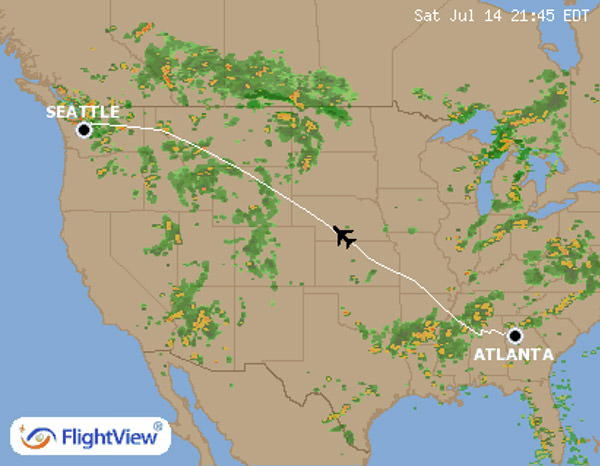 And while I am not currently scratching my balls, I've been thinking about it ever since I wrote about wondering about scratching my balls two minutes ago.
Guess now I'll have something to do at baggage claim while I'm waiting for my suitcase to arrive.
Get your cameras ready...