My online sewing classes have started!
I learned to sew when I was pretty young. My grandmother thought it was important that I be able to mend a hole in a shirt or hem a pair of pants, so she taught me the basics. Over the years I've made use of my sewing skills from time to time. Usually to fix a piece of clothing I've ripped up, but sometimes to do something interesting. Like make a Halloween costume...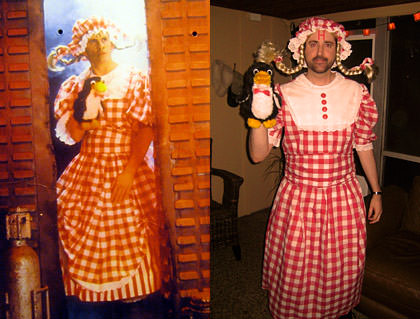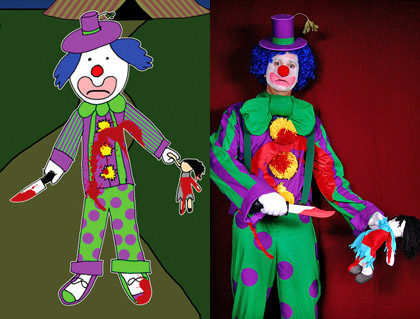 But I've grown rusty over the years, and the last thing I want to do is embarrass myself in front of my grandmother the next time I have to use her sewing machine.
And sew (heh heh) I signed up for an e-course over at Whipstitch Modern Sewing called "Essential Sewing." It sounded like exactly what I needed to get my confidence back and hone my skills for whatever sewing-related emergencies might come up. The itinerary is surprisingly comprehensive, and takes six weeks to complete (all for the ridiculous bargain price of $179!).
The e-course started with an intro video yesterday.
It's nothing like I thought it would be.
It's actually fun.
That's because Deborah isn't content to just throw out instructions, her videos are all about getting everybody excited about sewing. And she's funny...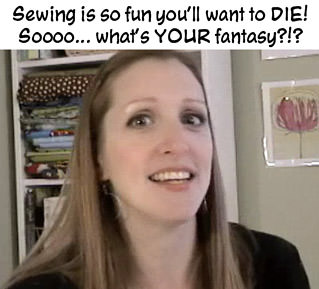 NOTE: Deborah doesn't actually say this. I'm paraphrasing.
Students started out by introducing ourselves, talking about our sewing experience, then telling everybody our "sewing fantasy"... what we aspire to do once we've completed the course. My fantasy is to be able to neatly extend sleeves on shirts and jackets when I can't find them in "Tall" sizes (which is all the time). Fingers crossed that Deb will make all my fantasies come true!*
Tonight was the second video where Deborah starts digging into the tools you'll need. Like scissors...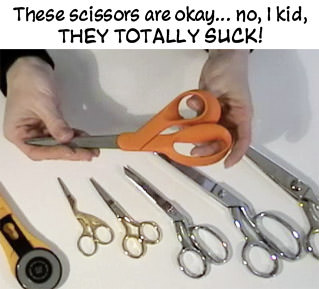 NOTE: Deborah doesn't actually say this. I'm paraphrasing again.
Apparently, when it comes to scissors, ideally you want eight long hard inches of steel. I was kind of embarrassed when I had to tell everybody in the class that I'm packin' two inches of soft aluminum... with pink plastic handles...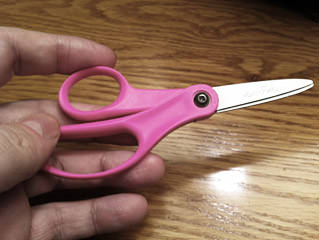 What I didn't have the guts to share is that my grandmother's sewing machine is like... sixty years old or something. Oh well. It totally works...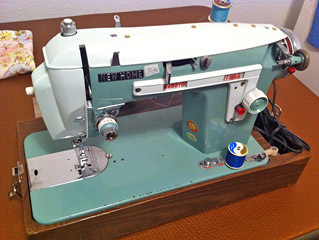 From there we went on to learning about irons...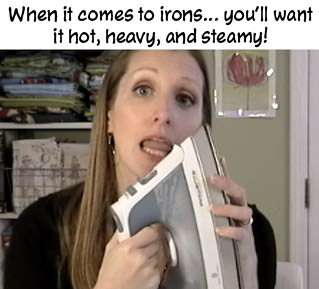 NOTE: Deborah doesn't actually say this. She SHOULD though, right?
Oh yeah!
When I signed up for the class, I was excited about becoming a better seamstress seamster(?), but kind of dreading having to do the work to actually get there. But now? After only two videos, I am completely psyched to dig in and learn to sew stuff good!
I've decided to post my progress on Tuesday of each week. THAT aught to be interesting.
In the meanwhile, if you want to join in on the class (or take a look at the classes offered for all experience levels)... click here to visit the Whipstitch e-course page! Then prepare to have your world rocked**.
*I'd be dubious, but she wouldn't be the first woman putting videos on the internet that have promised to make my fantasies come true, then delivered on that promise!
**Or at least nicely tailored.