Home at last for another edition of Bullet Sunday!

• Debatable. I won't know for certain until I tune into the debate tomorrow night, but I'm pretty sure I'll be longing for the good ol' days when it was George W. Bush running on the Republican presidential ticket. ...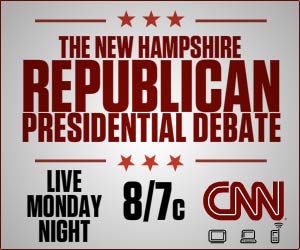 The candidates that the Republicans are trotting out for 2012 quite literally scare the shit out of me. It's so bad that I have no need for laxatives. If I'm constipated, I just envision a future where Michele Bachmann is President of the United States of America and run for the toilet. Which means I should probably be picking up some adult diapers after work, since I don't have a television in my bathroom.

• Roadshow. This year marks the 40th Anniversary of the Hard Rock Cafe. To celebrate, they've been traveling around the USA with a collection of memorabilia honoring rock history. This past Thursday, I was lucky enough to be in Seattle when they stopped by...
It was a lot of fun... and FREE! If you're on one of the city-stops, I highly recommend checking it out (a list of dates is here).

• Crap. When I got home today, one of the first things I did was watch the South Park mid-season finale that was waiting on my DVR. It was shockingly meta. Instead of being a brilliant commentary on some current event, it ended up being brilliant commentary on South Park itself. And it scares me because it looks very much like they're setting up the show to end. And now that Trey Parker and Matt Stone are the toast of Broadway with the nine Tony Award wins for their play, The Book of Mormon, I guess it's understandable. They've been doing South Park for 15 years, and maybe they feel it's time for something new...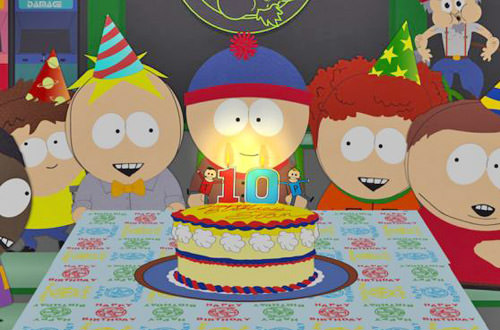 Even so, I will miss South Park when its gone. It's a consistent voice in satire that never fails to entertain. As a fan, I don't think its run its course yet, but maybe that's a good thing.

• Reboot. I reserved comment on DC Comics massive "reboot" of their entire universe until all 52 titles had been announced. Now that they have, and everything DC is being reset to issue #1, all I can say is huh?
I mean, there are some things I'm excited about... Jim Lee penciling a monthly title again (Justice League) for one. There are some things I'm curious about... like the two new Legion of Super-Hero books. Other things have me intrigued... like a drastically different take on Supergirl. Still other things have me puzzled... like Barbara Gordon's return to being Batgirl. And a few things have me ambivalent... like Superman's drastically altered uniform (both of them)...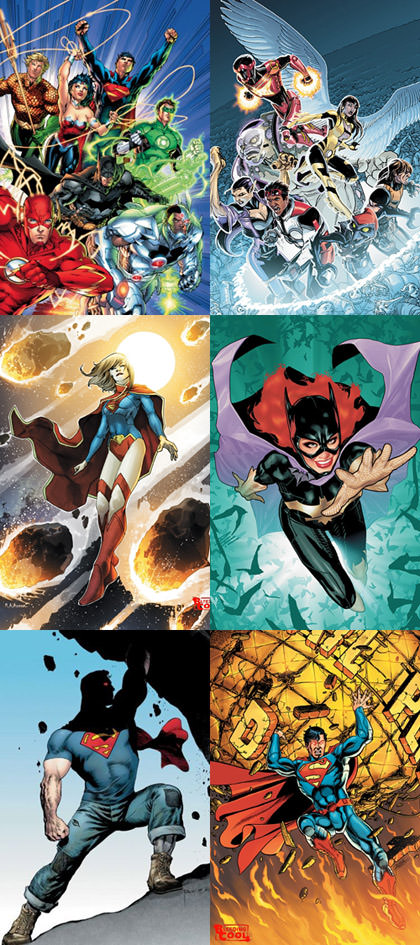 I'll give it a look... but all I can really do is wonder how long the reboot will last before there's another reboot.

And now it's time for me to reboot. It's going to be a long week.