Last night I got -zero- sleep.
It seemed like all the horrors of the world just wouldn't let my mind slip into oblivion... instead I was endlessly occupied with the events in Libya, The USA, New Zealand, Yemen, Bahrain, and the rest. There seemed no way to let it all go. Instead I just laid there feeling restless and helpless all night long.
When all I really wanted to do was go home.
But I was slammed with work all day long and, when it was time to leave, I found out I couldn't. The passes were either closed or a hellacious mess, and the weather was just getting worse. After four people at work started Googling maps and pass reports, the general consensus was that my best option was to drive to Portland and make a run up the Columbia Basin tomorrow.
So here I am in Portland, feeling exhausted and destroyed...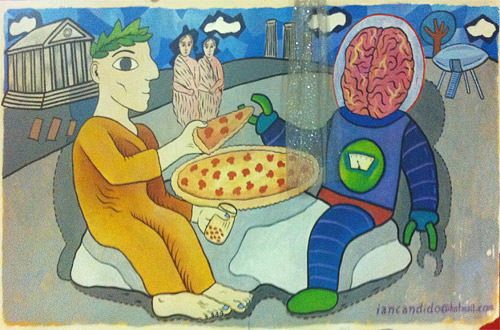 My hetero life-partner suggested I have pizza and beer at Rocco's... where philosophers & aliens meet!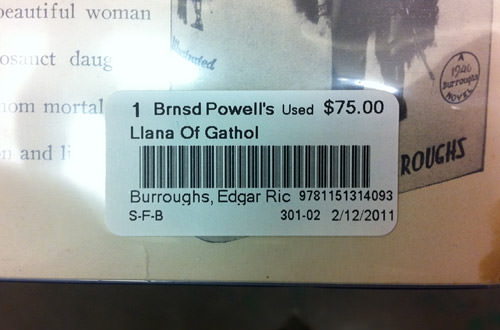 Then it was time for the awesomeness of Powell's City of Books, where I spent WAY too much money,
Not on this particular book... though I wanted to. Badly.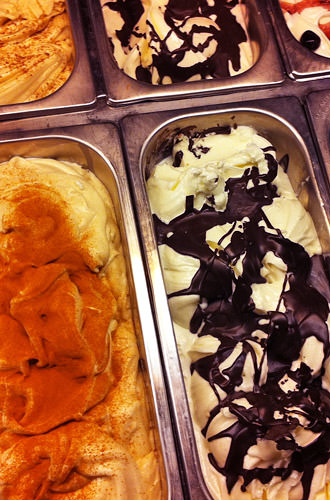 Then Vahid just had to remind me of Mio Gelato. The bastard.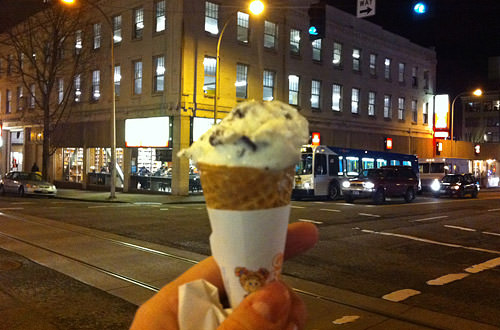 Stracciatella gelato and Powell's Books... the perfect combo.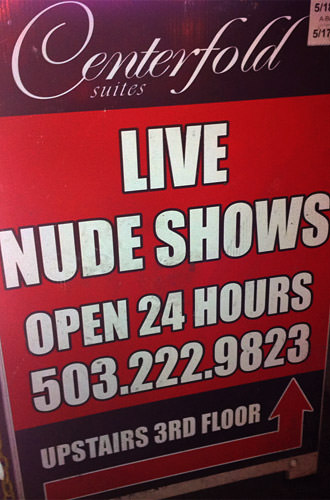 Classy third-floor entertainment for gentlemen!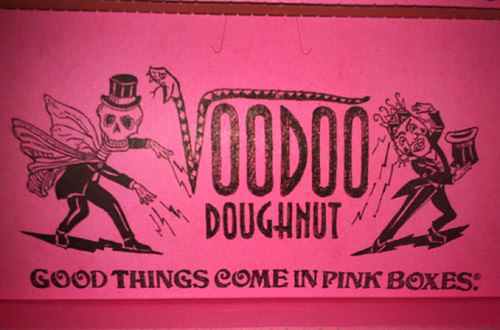 Time for... VOODOO DOUGHNUTS!! Where good things come in pink boxes.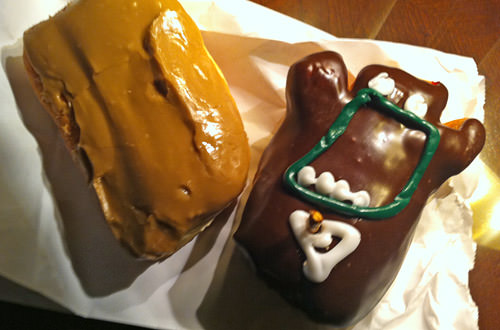 A maple bar and voodoo doll doughnut for dessert!

For those who have never had the orgasmic pleasure of eating at Voodoo Doughnuts, here is the carousel of awesomeness which awaits...

And so now I think I will take my aching head and tired body to bed even though it's only 8:30.
Please please please let me get home tomorrow...