Today just sucked. It sucked hard.
And at every point I thought that it couldn't get any worse, it did. All day long I kept telling myself that it would all get better once I headed home. Everything would be okay if I could just get through the day.
I was wrong, of course.
This is what happened to ME today after work (I'm in the blue car)...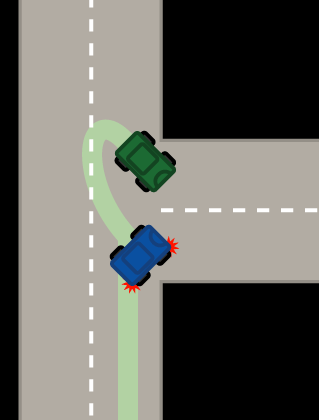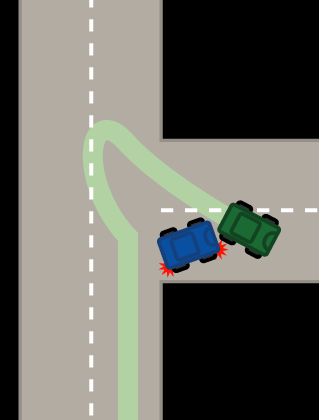 It was one of the most bizarre things I've ever seen. Somebody ahead of me changed their mind about where they wanted to go. Rather than continuing down the road and making a legal turn later on... they cut back in front of me. Had I not slammed on the brakes, I would have crashed right into them. I still don't know if they saw me and didn't care, didn't see me and didn't care, or didn't care and didn't care.
Just goes to show... once things start to suck, they just go on sucking until somebody dies.
So long as it's not me, I suppose I can live with that.