Blergh.
After an incredibly exhausting and frustrating drive home from Seattle, I arrived to find that I had developed a splitting headache. The only bullets I feel like using today would be on myself, but here's twp shots anyway...


• Sunday. Happy Father's Day to all the dads out there, including mine...

• Four. My pocket camera has died, and so I'm in the market for a new one. Except... I am growing increasingly disenchanted with the idea of carrying another gadget with me all the time. Enter iPhone 4, which seems to be finally bring a decent camera to iPhone. At least the sample images sure look compelling. The problem is that the new & improved camera is about the only feature that would make me want it. So now I'm conflicted... because if I upgrade my phone, I'm locked into another two-year contract with AT&T's increasingly shitty service. On the other hand, what a pretty phone it is...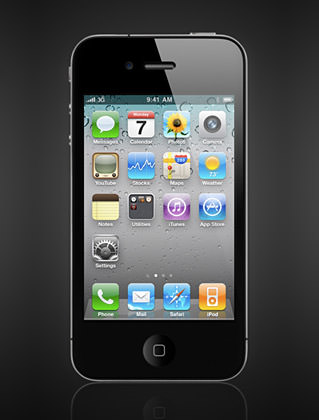 I remain unconvinced that switching to Verizon or Sprint or T-Mobile would benefit me enough to abandon iPhone, as they all have issues, so I'll probably end up upgrading eventually. Apple really should create their own mobile network and eliminate this bullshit once and for all.

From what I can tell, I am home for exactly one month before having to travel again. Wouldn't it be awesome if this actually ends up being true? My aching head remains optimistic despite past history dictating otherwise.