Today's word in the TWENTY/TWENTY meme is "prayer."
It would be easy to comb through my photographs for one of the dozens of amazing cathedrals and churches I've visited in my travels, but that would be cheating a bit, because those are buildings where people pray... not really a prayer. But what is a prayer? According to the dictionary on my MacBook, it's "a solemn request for help or expression of thanks addressed to God or an object of worship." And since most people think of God as being an omni-present being looking down on us from heaven, I ran outside and snapped this photo...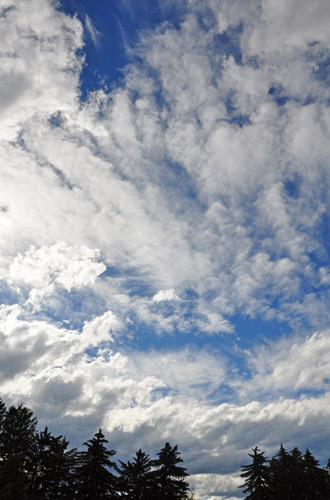 It was a beautiful day today... definitely one worth a prayer of thanks!