"Tonight's the night!"
"Excuse me?"
"Tonight's the night! LOST is finally on again!"
"Oh. Sorry, I don't watch that show."
"WHAT?!?? ARE YOU CRAZY? THAT SHOW IS AWESOME! YOU GOTTA WATCH LOST!! These people are trapped on this island where weird stuff happens, but then they got OFF the island and then went BACK to the island but the island is in the PAST and tonight we find out if the BOMB can stop the ISLAND from --- hey... HEY! What are you... AAAAHHHHHH!"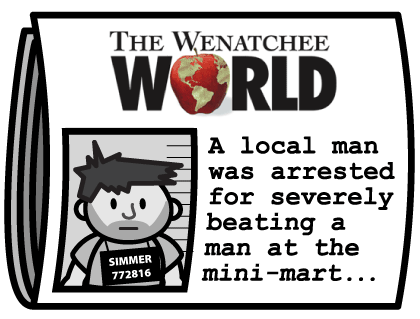 Look, I am happy that everybody loves LOST, honestly, I am. I know what it's like to have a passion for a television show and have it consume your life (though any show I love that much usually ends up getting cancelled). But, seriously, it's okay that some people don't like the show and don't really give a crap what happens. It's not necessary to try and convert the non-believers.
We are perfectly happy just as we are, thanks.