Have I really gotten to that point?
Have I really gotten to the point where I've already blogged about everything?
Because today I was looking through the newspaper ad section and admiring all the freaky new toys that kids are playing with now-a-days. Most of them are very, very different from the toys I played with as a kid, and I thought that would be something fun to blog about. I could come up with 10 toys from my childhood I liked, then list them.
So I made my list, and every thing was fine. Until I was on Google hunting down the last image for my entry, and my search results included a photo from my own blog. A photo taken from an entry I wrote almost four years ago about 10 favorite toys from my childhood...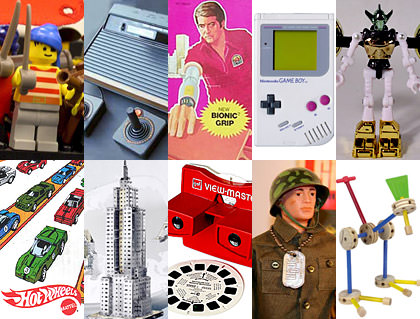 I had no memory of writing the entry, and found it fascinating that most of my choices were the same.
But not all of them, here we go again...

Photo taken from LUGNET
1) LEGO. What can I say? Lego was number one on both of my lists. It's hands-down my favorite toy of all time, and I love LEGO even to this day. When I started, there were pretty much just bricks. If you wanted a "LEGO person" you drew a smiley face on a brick. Now they've got LEGO people and much, much more. Still the coolest toy on earth.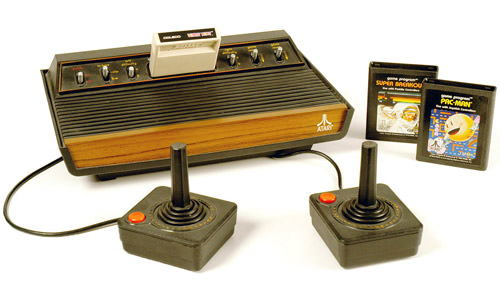 Photo taken from Museum of Play
2) Atari 2600 Video Game. Remarkably, also the same as four years ago. It revolutionized gaming for my generation. so it's really not surprising. When it came to actual games, I liked Superman, Adventure, Warlords, and Pitfall.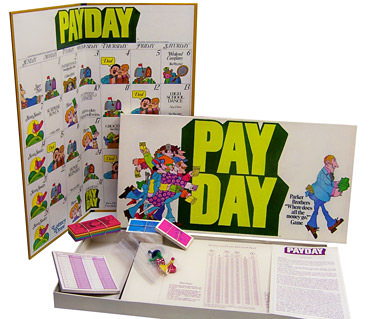 Photo taken from Board Game Geek
3) Games. Somehow I missed this last time, but growing up I loved board games, card games, any kind of game, really. I had a few favorites, of course, but PayDay, Monopoly, The Game of Life, and The Great American Auction Card Game were probably played the most. I wish I had time to play games like I used to.

Photo taken from Complex.com
4) MicroVision. Four years ago I put Nintendo GameBoy on my list, but it really should have been MicroVision... it was the first portable gaming system with changeable game cartridges. And while all the games were pretty crappy, it was a pretty cool way to pass the time in a dentist office. Unfortunately, the game itself was also pretty crappy. I lost count of the number of times I had to tear it apart to glue the on/off switch back in place or fix something that had broken (usually the keypad). My favorite game (if you can call it that) was Star Trek Phaser Strike.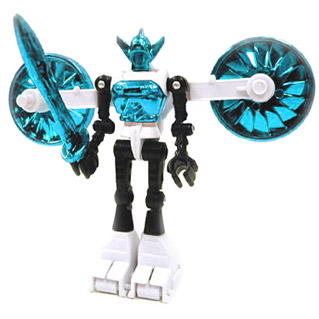 Photo taken from Microman Forever (though I turned him blue, because mine was blue)
5) Micronauts. Not only were they on my list last time, they were in the exact same spot. I collected all of them I could get my hands on, including the absurd "Mobile Lab" which could be reassembled in different configurations... all of them lame. But back then it was about the coolest game in town.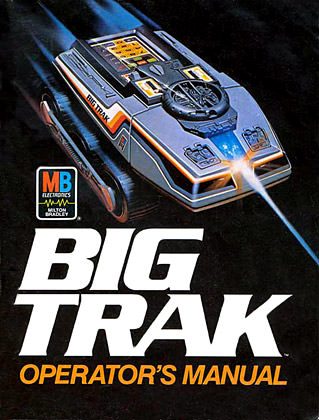 Photo taken from The Big Trak Page
6) Big Trak. This is an odd selection for two reasons... One, I forgot about it on my list four years ago, and Two, I never owned one, my brother did. But I played with it every chance I got. You could program it with a list of moves, turns, and fake laser blasts, and then press "GO" and it would carry out the list. In many ways, it was a very crude precursor to computer programming, and planted a seed that would serve me well later in life.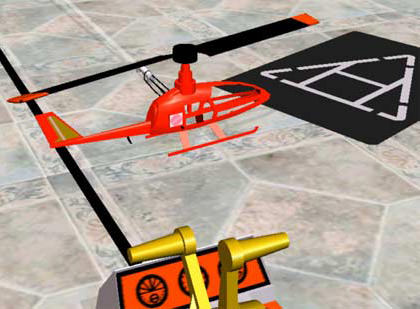 Photo taken from Retro Thing
7) Vertibird. Another new entry on my list. When you think about it, this is probably one of the most boring toys ever. A tiny helicopter on a stick goes around and round and you get to control its direction and height. The challenge came from trying to get the helicopter to use its hook to "rescue" a plastic man for some reason. And rescue him I did... over and over and over again.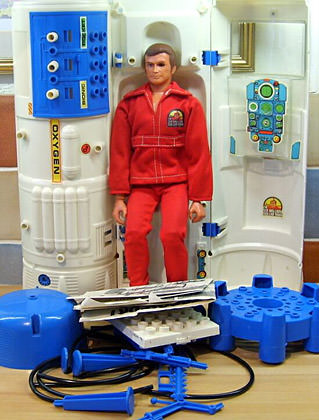 Photo taken from Geek Orthodox
8) Six Million Dollar Man. Dropped five places from my previous list. Having your own personal Six Million Dollar Man with "bionic vision" and the ability to lift a tiny plastic motor is just about everything you want in a toy... isn't it?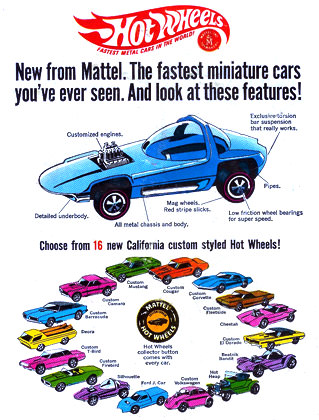 Photo taken from Mystery Island
9) Hot Wheels. Also from my past list, Hot Wheels were the "cool" alternative to MatchBox cars. I owned quite a few of them, including the Silhouette "Bubble Car" that's featured on the top of that cool ad I took from Mystery Island. Almost as good as the cars themselves were the freaky yellow-orange pieces of plastic "track" you could build into assorted shapes for racing. I spent untold hours running Hot Wheels on the dozens of racetracks I designed.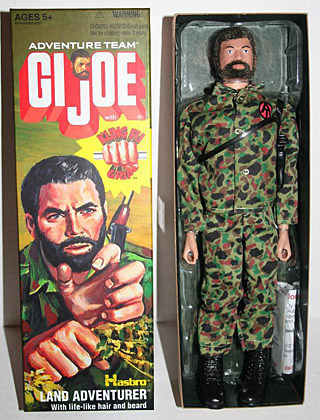 Photo taken from Parry Game Preserve
10) GI Joe. And not just ANY GI Joe... the GI Joe with the "life-like hair and kung-fu grip!" Joe was an excuse to do a lot of exploring when I was a kid. Probably because video games hadn't been invented yet.
So there they are... toys I liked as a kid.
If I had to make a list of toys I like now as an adult, it would probably start with my iPhone.
Times they do change.