It's a heatstroke edition of Bullet Sunday!
• Weather. I wish I handled the heat better. As it is, Summer is a season of misery for me. My only consolation is that I handle the cold of Winter even worse. I'm still searching for a magical place where it's Springtime year 'round.
• EMS. It's National Emergency Medical Services Week this week! Many thanks to those who devote their lives to helping others...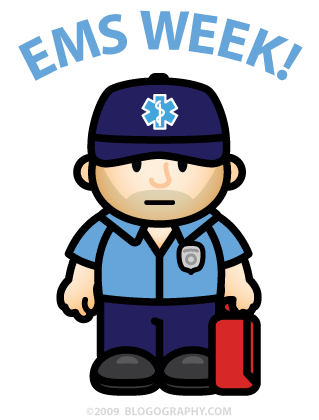 • Hawkes. I'm freakish in that when I hear a song I immediately associate it with any movie or television it might have appeared in. While watching the latest episode of Graham Norton, Chesney Hawkes made a surprise appearance to sing his biggest hit The One and Only (which, so far as I know, was his one and only hit). This immediately made me want to grab my Doc Hollywood DVD off the shelf and watch it for the hundredth time (Chesney plays over the opening credits). I love cinema "comfort food"... those films you've seen so often that you can just melt away in them...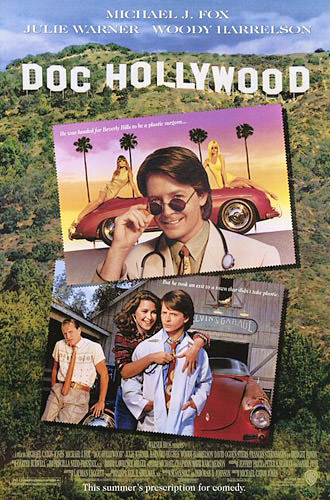 One of the (many) amazing things about this movie (other than seeing Julie Warner naked) is that Michael J. Fox was given his Parkinson's Disease diagnosis shortly before filming. He made the entire film after receiving about the worst news you could get health-wise, and yet you'd never know it. On top of being a good actor, he's a total professional. I wonder how many other Hollywood actors could have done the same?
• Courtesy. A couple months ago my credit card number was stolen and I had to cancel my card. My mobile service at AT&T didn't bother to contact me when they couldn't bill the old card... but they were absolutely kind enough to send me an email notifying me that I'm being turned over to collection when they failed two times in a row. I don't get it. Obviously they have me email address... why not notify me of the problem when they first ran into trouble? Why wait until it's a big mess before they do anything? This is stupid on a level of stupid that transcends stupid. It's almost as if they want their customers to fail to pay their bills. Maybe they like charging late payment fees? I dunno. Sure makes for incredibly shitty customer service though.
And now I'm going to go back to sitting on my air conditioner.