This probably won't get posted until Monday given that I'm traveling all day, but oh well.
• Clueless. One of the comments I got when I had blogged about being in Mallorca and mentioned it had rained for a few hours that afternoon went something like this: "HA HA HA HA HOPE YOUR ENJOYING GETTIN DRUNCHED WITH RAIN IN SPAIN HA HA HA HA!" When stuff like this happens, I never know exactly how to interpret it, so I just delete the comment and that's the end of it. Except this time the person kept coming back again and again to leave the same comment, which I kept deleting. Finally I got an email from him saying "I think your comments are broken because mine aren't showing up." Uh huh. How do you email a clue?
• Comforted. For domestic flights, I usually get upgraded to First Class because I fly a lot and am special like that. But they don't upgrade you on international flights, which is where you'd most want to be upgraded because they're so darn long. Ten hours in a tiny seat squished next to another tiny seat is just not fun. Which brings me to my question of the day... exactly how small and unbearable can they make coach seats before they just end up strapping you to a milk crate? After an hour, you're hurting. After ten, you're praying for death. The seats are unbelievable uncomfortable, and should be banned under the Geneva Convention as a device of torture. I would gladly pay $100 extra to have even a small amount of personal space and a decent place to sit. Where is the airline that services the "PLEASE GOD LET THE HORROR OF AIRPLANE TRAVE END!" market?
• Robbed. On the plane-ride back to The States, one of the many movies playing in the entertainment system was The Boy in the Striped Pajamas. This is one of those polarizing films that you either love because it's so beautifully crafted and touching... or hate because it could be considered exploitative and simplistic. I love the film, and watched it again even though I had already seen it twice. Once it was over, I wondered for the thousandth time why the two lead actors, Asa Butterfield as Bruno and Jack Scanlon as Shmuel, were overlooked at the Oscars. Was it because they were kids? I dunno. Because, in all honesty, they easily had the two most powerful performances I've seen in a film all year. The movie was also one of the most beautifully shot, but it wasn't nominated for Best Cinematography either. Typical...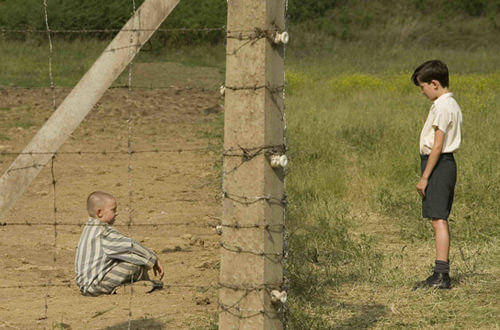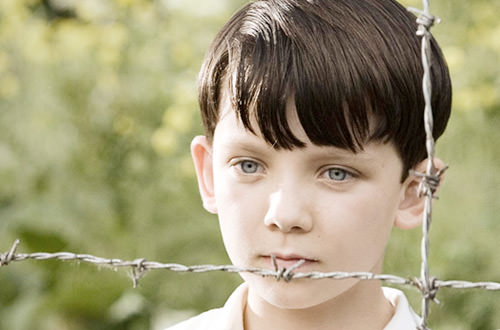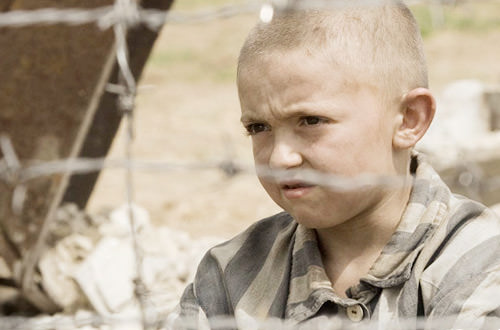 • Analog. Sorry, but Obama is getting off to a pretty shitty start with me. After our government has already delayed the transition from analog to digital television broadcasting for YEARS, we finally got a four-year deadline of February 17th, 2009 so all the feet-dragging citizens would have an incentive to join the 20th century. But then, thanks to Obama begging Congress to extend the deadline, it's been extended. I am so sick of this stupid shit. Like what... now they're going to set a NEW deadline saying "this time we really mean it" and expect people to take it seriously? Procrastinators are just going to keep ignoring the transition until they're televisions stop working. And that's what it's going to take... whether it's in one week or one year. SO MAKE THEIR FUCKING TELEVISIONS STOP WORKING! These delays are costing us millions and won't make any difference. If this "delay until it goes away" bullshit is indicative of how Obama is going to handle the infinitely more serious problems the USA is facing, we're all fucked. Politics as usual, I see.
And now I wait for my final connecting flight home.