The first thing I did this morning was grab my iPhone to see what the weather was like. The second thing I did was gouge my eye with a coat hanger while gathering my clothes. The fancy hotel I was in doesn't have a bar for the coat hangers to hang on, but instead has rows of hooks that fling the hangers into your face when you pull on them. My eye wasn't bleeding, but hurt like hell. The pain was so bad that I couldn't even attempt to put in a contact lens, so I took a magic Oxycontin pain pill instead.
It had been overcast, foggy, rainy, and generally crappy in Fayetteville my entire time there, and I was worried about my flight getting out. Much to my surprise, the weather was beautiful. Sunny skies and all that.
Unfortunately, the rest of the country was not so lucky.
Because of delays elsewhere, the inbound flight was running two hours late. Since my layover in Minneapolis was only 1 hour, this was not a good thing. When I got to the airport, I was pretty much told that there was no way to get me to Washington State today. The best they could do was to put me up in a hotel in Minneapolis, reserve space on a flight there, and let them figure it out. Of course, Minneapolis is projected to get heavy snows dumped on them tomorrow, so there are no guarantees. And since Seattle is getting hit with snow as well, who knows if I will ever get home.
Once I got to Minneapolis, however, things started looking up...
The Johnny Rockets at Mall of America actually had veggie burgers in stock. A pleasant surprise, since I've had a less than 50% success rate lately.
Sizzle got amazing seats for when we go see Etta James in January. Ever since I heard the song "At Last" in the movie Pleasantville, I've been a big fan of Etta. I've even collected a few of her albums on vinyl! Ms. Sizzle tells me that Ms. James is amazing in concert, so I'm really looking forward to it.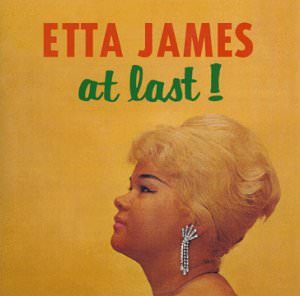 And who knows what tomorrow will bring?
Right now I'm just going to take more drugs and try and get some sleep.