How does anything ever get done in this country? Every time I work on a project now-a-days, I run into so many obstacles that completing stuff is nothing short of a miracle. A lot of times I can chalk it up to laziness. Nobody wants to do their job... especially if it inconveniences them in any way. Heaven forbid you make somebody actually get up off their ass and do something. I'm forever getting hosed by crazy shit like "union jurisdiction" and "departmental authority" and whatever other crap people can dream up to pass their work off to somebody else.
You'd think with the bad job market we've got now that people would be working harder.
Alas, it just isn't so.
In other news...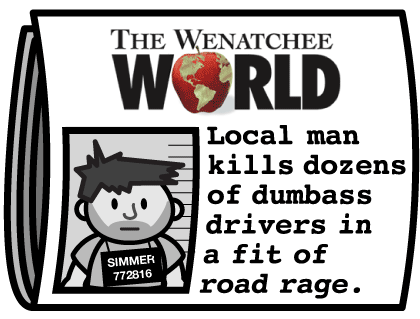 We haven't even had our first snow yet, and people are are driving like complete idiots. I always thought it had to do with road conditions, but I guess it's just the time of year?
All I know is that a lot of people out there on the road need to die.