It's Bullet Sunday on Monday from chilly Wisconsin!
Yesterday I had intended on posting this as a second entry, my "real" entry for the day. But internet at my hotel is spotty, so I never got the chance because it went down before I could finish. That's the bad news. The good news is that I'm one of only three guests staying at the entire hotel, so it's been very quiet. I like me the quiet hotel.
• Cheese and Crackers. Whenever I travel, I always take along packages of Cheese and Crackers. Not just because they taste great (they've got cheese in 'em!) but because the packaging is useful as an iPhone stand for watching movies more comfortably. Just turn it upside-down after eating the contents, and there you go...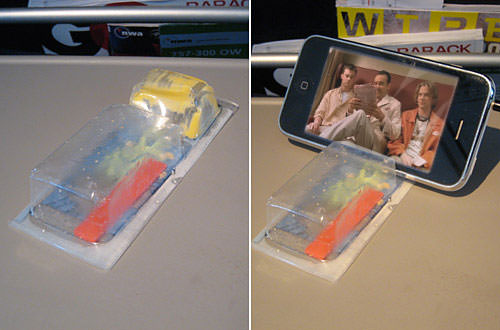 I mention this because the guy across the aisle from me on the plane thought this was the coolest thing since sliced bread.
• Flying The Friendly Skies. As a "Platinum Elite" flyer, I'm pretty much guaranteed a First Class upgrade any time I fly domestic with Northwest Airlines (for now... once they merge with Delta, who knows?). This doesn't make me special, it just means I fly a lot. And, while I do enjoy the extra legroom and being able to sit more comfortably, I'm not devastated if the upgrade doesn't happen. This is contrary to most other frequent fliers I've seen, who freak out if they don't get it. Eventually they called pre-boarding for First Class, so I got up and walked to the gate. As I was standing there behind other passengers, some guy comes out of nowhere with a Burger King bag and a boat-load of other shit he was carrying. He made a ruckus as he worked his way through the crowd informing anybody who would listen that he was "first class." When he finally got up to me, he said "Are you in line?" To which I replied "Yes." He then said "Sorry, you didn't look like you were first class." To which I replied "Fuck you." It wasn't loud enough for anybody else to hear, but I was pissed off and didn't care. He wiped the shock off his face, did a nervous laugh, then fell in line behind me. Fortunately, I didn't have to sit next to the dumbass on the plane, because that might have been awkward. For him. I didn't give a shit. I was wearing jeans and a Simmer Style hoodie. How this disqualifies me from looking like I fly a lot, I have no idea. But people who make judgements from appearances don't make much sense to me anyways.
• Warlords DS. WHERE IS IT?!? WASN'T THIS SUPPOSED TO BE RELEASED IN 2007?!? Probably my favorite strategy game of all time, Warlords II, is supposed to be coming to the Nintendo DS. I've been anxiously waiting for years now to get my hands on it, yet I've never found it for sale. From what I can tell, the company originally releasing it went under, now Glyphic Entertainment(the developer) has new distributor. A visit to their web site shows "Coming Soon" but that's what I've been hearing forever. How soon is soon?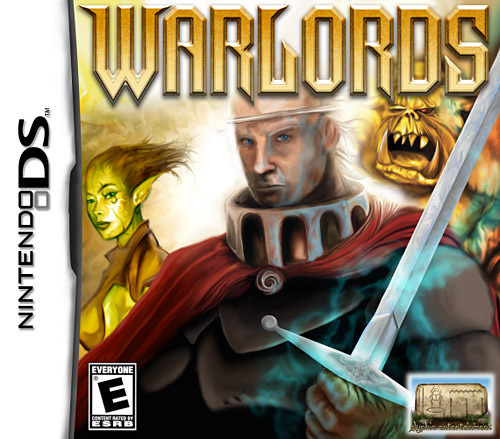 Even better than Warlords II for Nintendo DS would be Warlords II for iPhone! I wonder if that project is in the works? Apparently the spin-off Puzzle Quest: Challenge of The Warlords will be available for iPhone next month, so my fingers are crossed.
• Secretary of State. So Hillary Clinton has accepted President Elect Obama's offer to become Secretary of State. This does not make me very happy. Not because she's a woman, but because she's Hillary Clinton. Barrack Obama's lack of experience never much bothered me because he could surround himself with brilliant and heavily experienced people in all fields and use their advice from which to govern. THAT'S what a president does. But now he's put somebody's in charge of foreign affairs whose "foreign experience" comes from the globetrotting she did as First Lady? Seriously? If I didn't hate John Kerry so much, I'd question why his 20 years on the Senate Foreign Relations Committee wasn't tapped for that position. Or, if Obama was dead-set on having a woman in that position, why not pick Susan Rice? I mean, holy shit... she was Obama's foreign policy advisor during the campaign and has boat-loads of experience! If he wanted to prove that he is bi-partisan, why not pick Republican Senator Dick Lugar? He may be on the opposite party, but he has foreign experience for miles and similar foreign policy ideals to Obama (they worked together on the "Lugar-Obama Proliferation and Threat Reduction Initiative," and Luger endorsed Obama for foreign policy experience over McCain in the election). Hey, having a Republican Secretary of State in a Democratic White House worked on one of my favorite episodes of The West Wing! This is a highly questionable decision, and I hope it doesn't come back to bite us in the ass. If we've learned anything in the past eight years, it's that having shitty foreign relations doesn't help us any.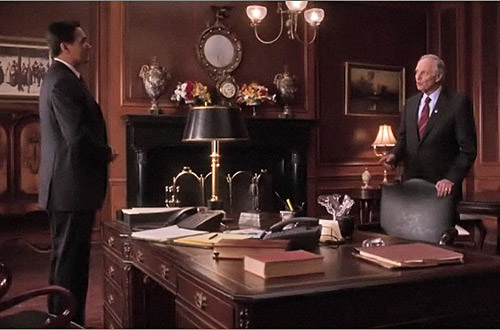 &bull The West Wing. Speaking of The West Wing, here's a list of my five most memorable episodes of the show...
And now it's time for me to brave the cold so I can get some dinner. It's supposed to snow tomorrow, and I think we all know just how much I'm looking forward to that.