After massive quantities of Benadryl last night and massive quantities of Cetirizine this morning, my welts finally subsided. Cramping went on for a while longer, but I'm all better now. I've decided to stop eating all peanut products and see if that fixes things. I'm not convinced a peanut allergy is the real problem, because I remember plenty of times I've eaten peanuts and nothing happened. But I've got to try something because I'm quickly growing afraid to eat anything.
Except chocolate pudding.
Chocolate pudding would never hurt me.
It's my favorite thing to eat. I think it always has been, as photo evidence will support...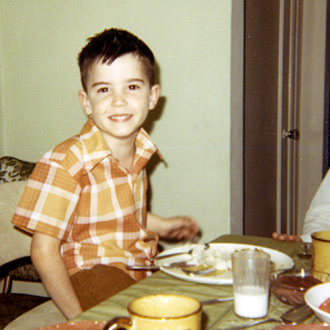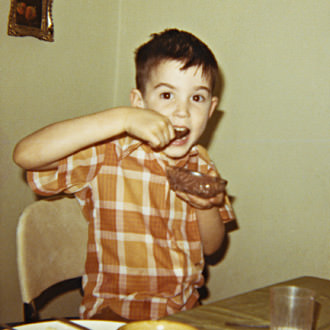 Perhaps it's time for a puddiet... eating nothing except chocolate pudding.
Because pudding has milk in it and milk does a body good!