I'm writing today's Bullet Sunday at Seattle-Tacoma International airport during my 3-1/2 hour layover. I forgot to charge my MacBook battery, so here's hoping that I can type really fast today...
• Event! Finally got around to updating my Events Page with Austin, Chicago, and San Francisco, and I'll try to update my blogroll and sidebar tonight. Amazing that I've met over 100 people now! By far my favorite part of blogging is continuing to meet my readers and fellow bloggers, so hopefully this will continue into next year and beyond.
• Trick! This morning I got a notification email that a critical part of my Halloween costume I ordered for Avitable's party is out of stock and not expected before I leave. Since this was the ONLY place I could find it after an exhaustive two-day search, I'm screwed. Now I'm going to have to work on an entirely different costume with less than two weeks to go. So nice they waited almost THREE WEEKS to tell me that I won't be getting the item I needed. Now that's customer service!
• Vote! I brought my Voter's Information Pamphlet with me so I'd have something to read on the plane. Most of the issues are fairly straightforward for me this time (when they're not, I usually defer to whatever side The League of Women's Voters takes... they've got a pretty good track record). As an unaffiliated voter, I tend to vote for both Democrat and Republican candidates. This largely stems from the idea that Republicans tend to be from Eastern Washington and don't forget about us when it's time to make the budget. Democratic candidates tend to focus on Seattle's problems first (it's the voter base that got them elected, after all), and I never really feel the area where I live is well-represented. Of course, when it's time to vote for president, there's no way I'm voting for piece-of-shit POW/MIA betrayer McCain. I may not agree 100% with everything Obama says, but in this race there's no contest. I would never give my vote to an angry unstable bastard with total disregard for the men and women serving in our military like McCain. The fact that he's in bad shape health-wise, leaving the joke that is Sarah Palin as our president if he dies, is just the icing on the cake. Thankfully McCain's fellow MIA/POW betrayer asshole, John Kerry, didn't win the Democratic ticket or else I'd end up voting for Ralph Nader!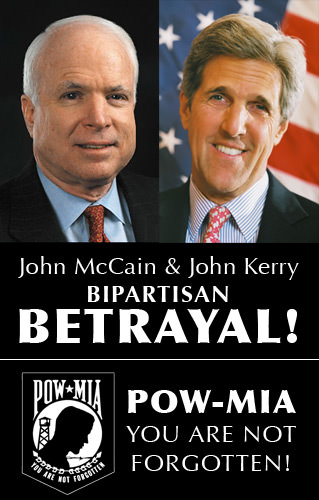 • Boredom! This past week I took my grandmother to East Wenatchee so she could get her flu shot. Along the way she mentioned something about how the snow kept coming later and later and the amount of snow was less and less each year. She worried that if this trend continued, we might not have a white Christmas this year. She then remembered one year when she was a kid in the 1920's how there was no snow for Christmas, so her and her sisters went outside to wait for it. This kind of boggles my mind, because I can't fathom being so completely bored that I'd go outside and wait for it to snow. I'd probably not even be bored enough to bother looking outside a window, preferring to consult the weather widget on my MacBook instead. It's things like this that make it difficult for me to know if we're better off... or worse off... in today's hectic, modernized world. There are days I'd sure like to be bored enough to go outside and wait for it to snow.
• Creative! My copy of Adobe Creative Suite CS4 arrived, and I'm kind of hesitant to start using it. On my very first launch of the new Photoshop, I found a massive bug (if you use Apple's "Spaces" virtual desktops and launch an app in a space different than where you have it defaulting to, then open an Photoshop file by double-clicking it in The Finder, you end up in a limbo between Spaces and have to click back and forth in order to access the image... wheeeee!). This just makes me wonder what other horrendous crap I'm going to have to deal with because ONCE AGAIN Adobe doesn't test their software very well. I mean, seriously, Spaces is a standard feature of the Mac OS... did nobody bother to turn it on when testing the programs? What's next... is The Dock going to stop working in CS4 apps? And here I was hoping I wouldn't have to rip Adobe a new one like I did last time.
And now, since I'm down to 5% battery life left, I guess that's all for Bullet Sunday.
UPDATE! Oops. Since I forgot that I didn't get to post Saturday until Sunday, then completely forgot about Sunday until Monday. Hopefully Monday's entry will actually be on Monday so I can break this chain of not knowing what day it is.
Ummm... it is Monday, is it not?