After an exhausting week of work in Seattle, I'm home.
For a couple days, anyway.
Soon I'll be off to Georgia for more work, culminating in Davelanta 2 next Saturday. I was supposed to fly out Wednesday, but (surprise!) my airline schedule was changed (again!), so now I have to fly out Tuesday for an overnight layover at Seattle-Tacoma International Airport (fun!). Just when I think travel can't get any worse, somehow it does.
In the meanwhile, I've got a lot of catching up to do.
Those Pop-Tarts I bought aren't going to eat themselves.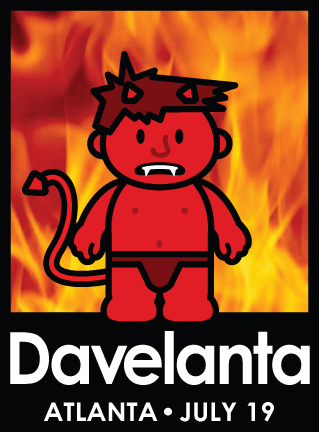 "The Dave-Devil went down to Georgia, he was looking for friends and a meal.
He was in a bind 'cos he hadn't dined, and he was needing some pudding to steal."
Mmmmmm... pudding!
If you're going to be in the city, let me know if you want to join us, and I'll get you the details.
And now for a handful of sleeping pills and (hopefully) some sleep...