Once again, I am not here today. I am over at Karl's blog Secondhand Tryptophan where I am guest-posting for his annual "Summer of Love" event.
Because I start traveling this week, I decided to do something special since I won't have time to do anymore guest posting for a while. Heck, I'm still trying to figure out how I am going to find time to write in my own blog. Maybe I should have started my own "Summer of Love" and got Karl to post for me! A pity I'm just not that smart.
In any event, what I am doing today is posting a naked photo of myself over there. It's something I would never do on my own blog, but Karl said "there are no rules" and "you have carte blanche," so I figured "what the heck?"
I'm sure Naked Dave will raise a few questions, which I am happy to answer below...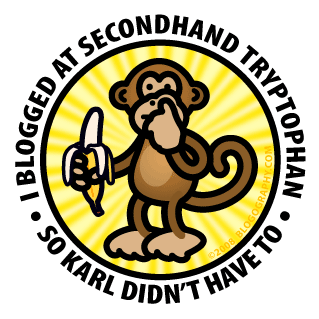 Yes that's really me naked.
The photo was taken back in 2001.
It was taken by my then-girlfriend who decided to goof around with my digital camera.
I have no idea why I kept the image, except that it's a pretty darn fine picture, if I do say so myself.
This is not the only naked picture of me on the internet. Somewhere out there, somebody has posted a photo of my bare ass. And no, I'm not telling you where it is (though it's totally worth tracking it down because, let's face it, I've got a totally hot ass).
No, I can't send you a high-res version, because Hilly has gone and trademarked DaveCock. From my Twitter Feed...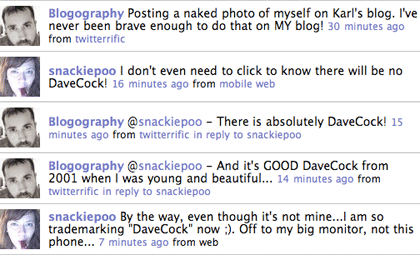 No, she didn't trademark DaveBalls, so my testicles still belong to me.
For the time being, anyway.
UPDATE: With so many blogs going under, I've decided to archive my guest-entry just in case it disappears over at Karl's.
This is not Karl.
My name is Dave, and I have my very own blog called Blogography.
I am here to kick off Karl's annual "SUMMER OF LOVE" event, where Karl gets people to guest-blog on Secondhand Tryptophan so he can enjoy a couple months of summertime rest and relaxation while he cuts back to half-time blogging.
Or, as I like to call it, "SUMMER OF LAZINESS!"
As I recall, Karl's invitation went something like this...
KARL: Hey Dave, do you want to guest-blog for me during my Summer of Love?
DAVE: Well, I'm working on three jobs right now and am starting five months of back-to-back travel, so I...
KARL: So that's a yes then? Great, just great! I'll pencil you in for July 1st!
DAVE: Errr... I dunno if...
KARL: Thanks, Dave! Now if you'll excuse me, I need to tally up how much advertising revenue I made off my blog this month. Please keep in mind that if your guest-post sucks and my ad revenue drops, I'll be sending you an invoice for the difference! Bye! =click!=
So here I am...
Trying not to suck because I don't have the several thousand dollars that Karl makes in ad revenue every day.
But what to do? What is it that will ensure lots of blog hits? What is the one thing on the internet that nobody on earth can can resist?
Answer: ELIZABETH HURLEY NAKED!!
Except I don't have any naked pictures of Elizabeth Hurley, so my only option is to post a naked photo of MYSELF!
No bullshit, I am posting an actual naked photo of me... one of those photos I've always feared will end up on the internet somehow.
Well, there's no time like the present...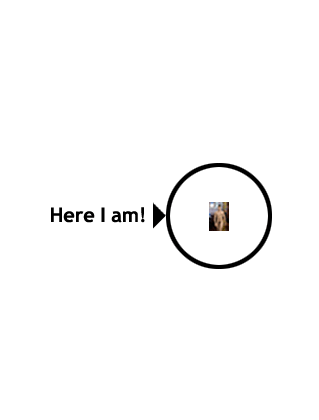 There... NAKED DAVE!
Now everybody click on Karl's ads so I don't have to sell my kidney.
But before I go, I made a badge that Karl's guest bloggers can use to let people know that they're blogging so Karl doesn't have to...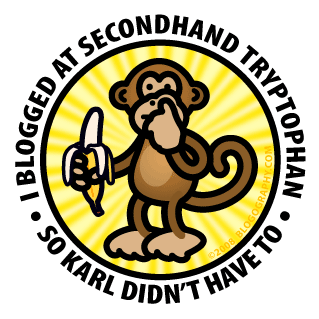 And there you have it.
I sure hope that Karl did something entirely depraved and pointless with the time he saved by not having to blog today!