It's a very sad Bullet Sunday, as I just learned George Carlin has died.
• Broked. Sorry about the missing images from Friday's entry. I don't quite know what happened, but I'll look into it when I get off work on Monday.
• Daveattle. You might have noticed that I've added some new people to the "Bloggers I've Met" in my sidebar. That's because last night was Daveattle 2! I was ever so grateful that a terrific group of bloggers showed up to eat, drink, and chat... a good time was had by all...
• Evidence. It's always a good idea to bring a camera to these things, because you just never know when blackmail-worthy material is going to pop up. Not pictured is Bryan, who managed to avoid the cameras (which is pretty much what you have to do when you're wanted for murders in three states)...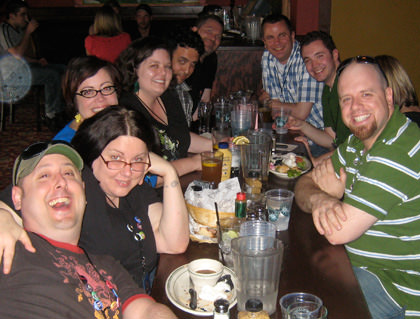 The reason they all look so happy is because they're drunk.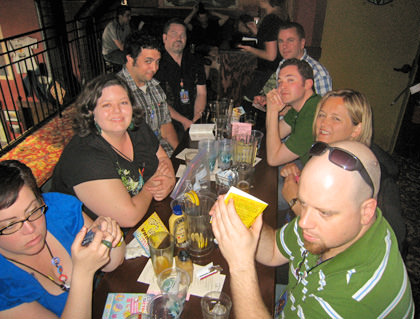 Or maybe because Kristin brought fun prizes!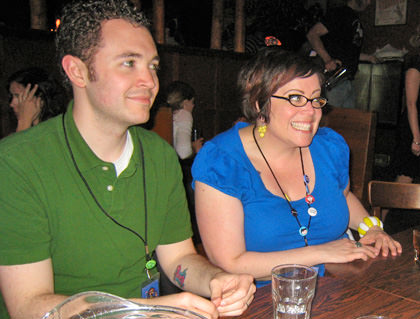 Dustin and Sizzle being sneaky.

Vahid and Sizzle strike a pose while The Fella serenades them.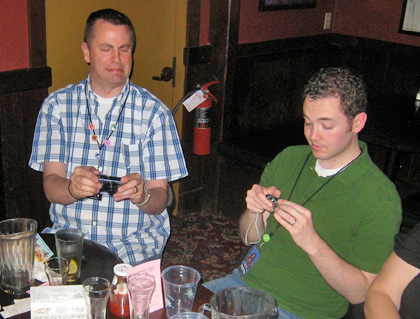 Matt and Dustin agonize over trying to operate their tiny cameras.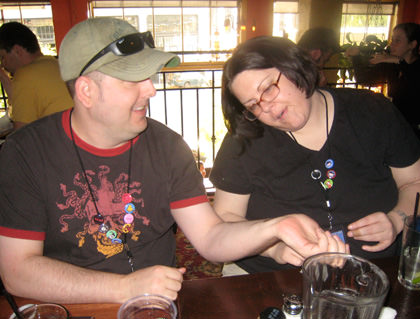 Tracy gives Chris a prison tattoo, apparently making him her bitch.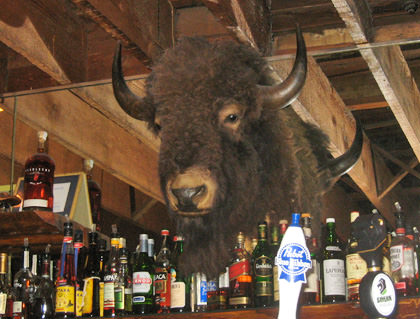 A scary buffalo head at Linda's Tavern.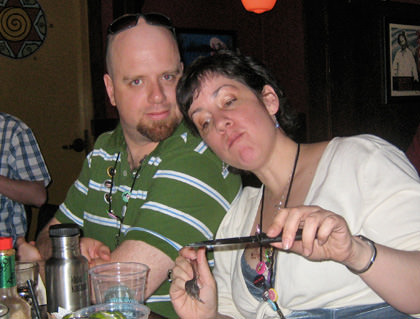 Kristin sharpening a knife so she can remove The Fella's spleen.
• Sleepytime. And that about wraps it up! Thanks to everybody who took time our of their valuable weekend to hang out, and I hope to see everybody again soon!