It's the crap-tastic edition of Bullet Sunday!
• Sickness. I am starting to worry about getting my cards printed. The first company I was going to print with didn't come clean about not being able to use a casino-quality black-core paper stock. The next company I found took forever to respond to even simple queries. I then found a third company that I really liked, but now I am having a hard time confirming anything. They have amazing credentials, and dozens of excellent references... so I'm confident everything will turn out fine... I'm just going crazy over when things are going to start happening. I worked so very hard on these cards (three months to get them all drawn), and I want so badly to make sure they print as perfectly as possible... but right now I'd settle for just getting them printed at all. I'm probably making a big deal out of nothing, but I'm just sick over a possible delay when all my other suppliers are lined up to deliver by the end of the month. Argh.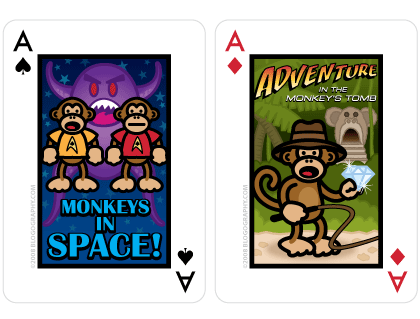 • Health. Not able to get in to see an allergist... not able to figure out what random foods or things in my environment are causing my allergic reactions... I finally gave in and started eating all the foods I had been cutting out of my diet because I thought they might be a problem. And nothing happened. Nothing. For two days now I've taken one Benadryl at night and one Claritin in the morning and that's it. No hives and no random welts. Is it too much to hope for that this was a temporary thing, and I'm all better now?
• Richer. I just made my final payment on my motorcycle, which I then turned around and sold because I can't ride it anymore. Isn't it cool how life can be both sweet and crappy at the same time?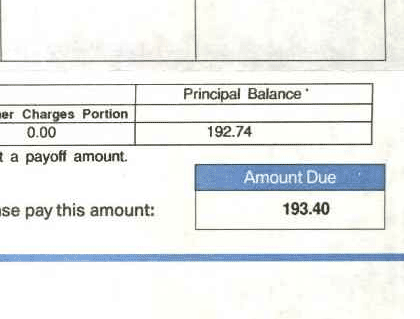 • Poorer. Shouldn't there be some kind of statute of limitations for how long they can keep billing you for medical shit? I mean, seriously, every time I think that I've got these bastards paid off, another bill shows up in the mail. Even better, I got a collection letter for one of the bills less than a month after I had received the actual bill. I guess they want to make sure you don't fall behind with all the bills they send, so they turn you in for collection if you don't remit immediate payment. I find it positively absurd that THIS is the state of health care in this country... I had the misfortune of surviving my kidney stone, so now I'm going to be billed to death? I should have put my fear of blood and needles behind me and become a doctor when I had the chance... it's the ultimate fountain of revenue wealth.
• Better. Code Monkeys debuted their second season today and it was a fricken' hilarious! — "My new game is called Cock Goblin! - That is bad-ass dude! Why not Goblin Cock? - That's a little hard for me to swallow!" — Where do they come up with this stuff?
• Worse. Also debuting today was the highly-anticipated (by me, anyway) Mary McCormack vehicle, In Plain Sight. Holy crap what a disaster. McCormack's lead character is trying so hard to be bad-ass, that she just ends up being plain bad. I kept hoping somebody would shoot her arrogant ass and the show would end. I'll watch a couple of more episodes just to make sure, but this does not bode well.
And that's all she wrote. Probably a good thing considering Sunday ends in 5 minutes.