The other day I got an email telling me how totally hot I am, and then went on to ask me if I have always been hot... or if I used to be not-hot and somehow transitioned to hotness.
Well, okay, that's not exactly what the email said.
It actually said "you should post old pictures of yourself on your blog!"
But I was able to read between the lines.
The reason I don't post old photos on my blog is because I just don't have very many of them. I've never really liked having my picture taken, so lots of the images I have is me being all shy and refusing to look at the camera and stuff...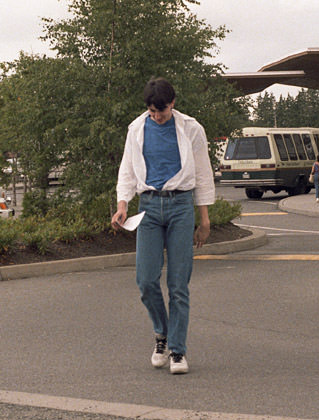 80's fashion was so cruel. This look would be better without the T-shirt.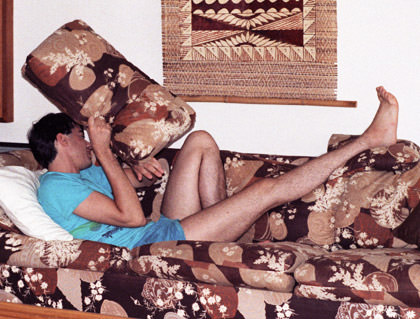 I twisted my ankle and was delirious with pain... which explains my wearing short shorts.
Most of the photos where I'm not hiding myself from the camera have friends or family in them, and I make a point not to discuss or show my non-blogging-friends or family on my blog. Except this once...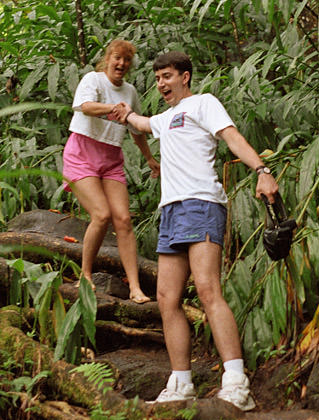 I have a paralyzing fear of tree moss.
The only other photos I can find of me where I'm not hiding or with other people are usually ones that catch me unaware and looking goofy...

If only this poor bastard knew what lays ahead for him.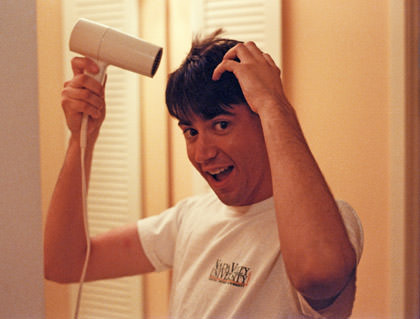 I have always complained about my hair... but I wouldn't mind having this hair back.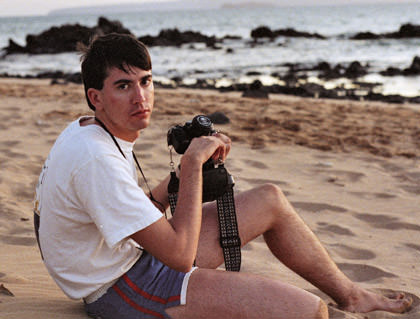 DO NOT F#@% WITH ME MUTHA-F#@%A!!! I'M TAKING SUNSET PICTURES HERE!
So there you have it. Old pictures of me. I hope you're happy now.
There are few more on this entry, if you haven't had enough punishment already.
And now it's time for me to wash clothes and get back to work.
Which sounds a lot more fun than it actually is, I assure you.