I thought it would be funny to wear makeup for my video entry yesterday... implying that I went to Mother's Day brunch in goth-face (which, of course, I didn't).
After I had recorded the video, I scrubbed all the makeup off my face and went on with my life.
Then this morning as I was brushing my teeth, I noticed something odd. The lipstick, eye shadow, and mascara were gone, but the eye-liner was still there. So I washed again. But it didn't go away. Scrubbing made some progress, but it was also painful.
So I went to work with eye-liner on.
I guess this means the joke was on me.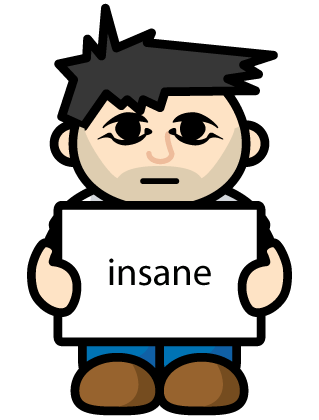 Except...
I totally think I can pull off wearing eye-liner now!
Next up?
I am going to start wearing a cape!