After the tongue-swelling incident in New York a couple weeks ago, I've lived with the possibility that I'll have an allergic attack where my tongue or throat will swell so badly that I'll suffocate and die. Since I've got future plans which would be drastically upset by my death, I decided to visit the clinic today so I could get me an "epi-pen" prescription. Epi-pens contain adrenaline (epinephrine) which can be used to counteract a severe allergic reaction (among other things).
Picking up the prescription was both exciting and terrifying.
Terrifying because I have a fear of needles and blood.
Exciting because every time you see people use adrenaline in the movies, they whip out this giant needle and somebody gets stabbed in the heart. Like Uma Thurman in Pulp Fiction...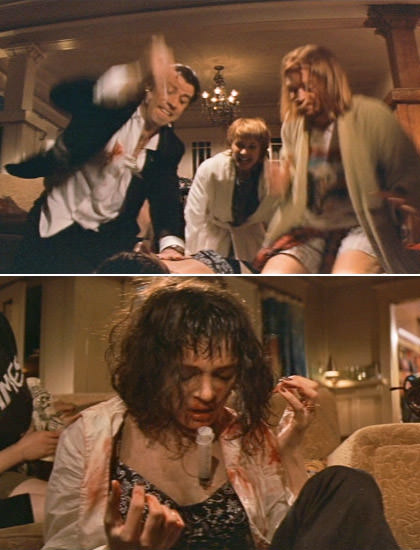 Or Nicholas Cage in The Rock...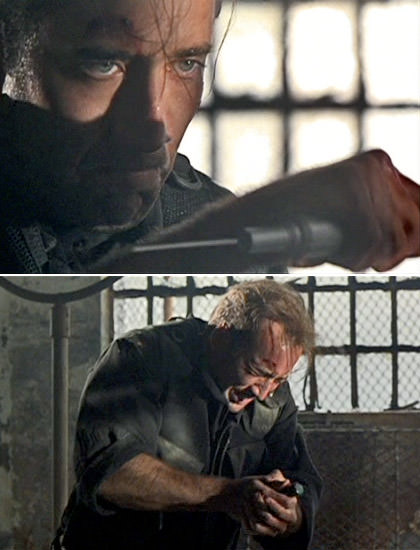 Adrenaline kicks ass!
How awesome would it be to stab yourself in the heart with adrenaline?
Except...
I was reading the instructions and found out that you don't stab yourself in the heart, you stab yourself in the thigh. That's kind of lame...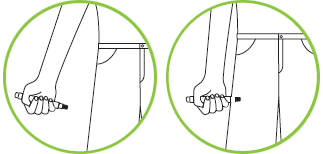 Oh well. I guess it doesn't really matter where you stab yourself so long as you, yaknow, get to live and everything.
Something tells me I can get over my fear of needles if it meant me not dying.
At least one would hope so.