Nothing quite like a night in the emergency room to put all your other problems into perspective.
Yesterday was a happy day. I had chocolate pudding for breakfast, work went good, I got my car's oil changed, and I was set to appear as a Very Special Guest on The Jester Show.
But the next thing you know I am writhing on the floor in agony as I shove every pill I can find down my throat in a feeble effort to get the pain to stop.
Two years ago I was rushed to the ER because I thought I was dying. Turns out I only wish I was dying, because it was a kidney stone. At the time, the ER doctor gave me the lovely news that I had a second stone that could drop in 10 minutes or 10 years. It's like having a bomb inside you with no way of knowing how much time is on the clock...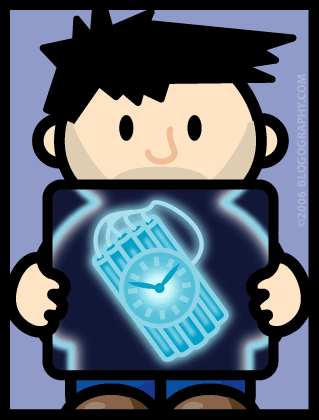 And yesterday was my lucky day! The bomb timer finally struck zero. This meant a lot of screaming until my trip to the ER and a magical shot of morphine made my life sane again...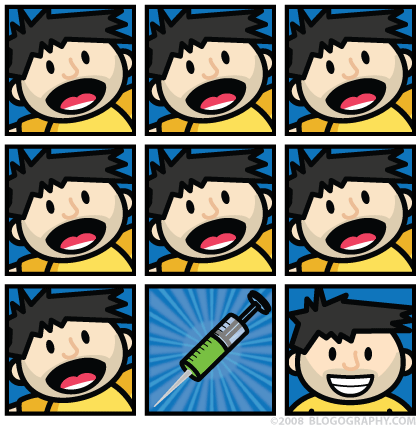 I was tagged with a meme by James asking about my most embarrassing moment, and I'd have to say screaming your head off and crying in a room of strangers at the hospital is probably it. But the pain is overwhelming and there's really nothing you can do about it.
How thankful am I that this didn't happen on the flight back from Norway?
So now I live this quiet life of desperation... half-way between pain and a drugged-out haze... until the stone decides to pass. Good times, everybody. Good times.
My apologies to Jester for missing his show, and I'll plan on being there next Wednesday, April 9th, at 7:00.
And now for something really important...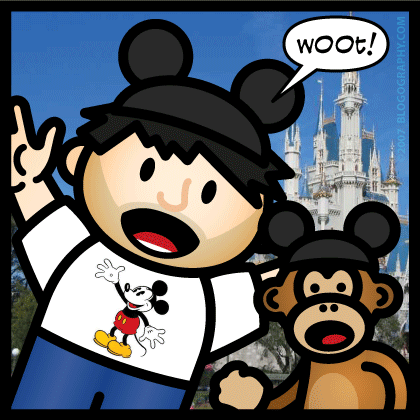 After having already beat the shit out of cancer twice, Lisa over at Clusterfook has been diagnosed for a third time.
Though I've known her only briefly, Lisa has nevertheless done an incredible kindness for me, so when I heard that Miss Ann was on a mission to raise enough money to send Lisa and her daughters to Walt Disney World, I had to be involved. Beating the shit out of cancer for a third time is going to take everything Lisa's got, and I think it's great that her daughters can enjoy a happy vacation with mom before she has to start kicking ass.
There's already a huge list of prizes you can win with your donation, but I'll be adding a big box of treats from the Artificial Duck Store... T-shirts, buttons, and more... including a rare opportunity to own a custom DaveToon Print. That's right, if you win my prize, I'll create a one-of-a-kind custom DaveToon suitable for framing, just for you!
So what are you waiting for? Head on over to Miss Ann's blog and donate generously today by clicking the graphic below...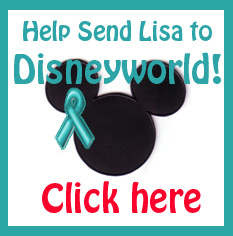 And thanks from the bottom of my heart for helping out an incredibly generous person who really deserves it.