Hello Portland!
Last night was an official meeting of the TequilaCon 2008 Planning Posse. For everybody who is anxiously awaiting to hear about what's going to be happening in Philadelphia on May 3rd, your salvation will soon be at hand! A venue has been chosen, plans have been made, and a spreadsheet has been created. Jenny will be working out the few remaining details next week, so keep a look-out over at Run Jen Run (or watch your in-box if you've requested email updates).
The TQ2008 Planning Posse after-party kicked off at the sublimely cool restaurant Montage, where much macaroni & cheese and geek tattoos were to be had (w00t!). From there, the evening moved to The Green Dragon for Sopranos pinball, then to The Blue Monk for after-cocktails cocktails. A most excellent and productive precursor to TequilaCon 2008...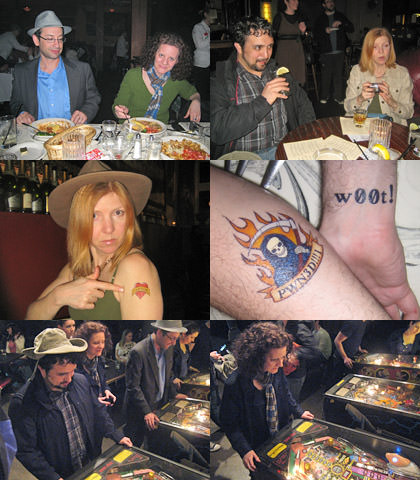 This morning Dustin and I decided to meet Vahid at Powell's City of Books so we could cash-in on his encyclopedic knowledge of science fiction literature. I've got some travel coming up, and nothing makes the plane time pass faster than a really good book. Fortunately, Vahid has a huge list of worthwhile titles to explore...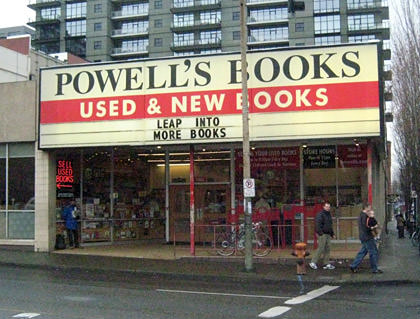 I managed to escape with a total under $60 this time, which showed great restraint on my part. It would be very easy to spend several days and several thousands of dollars at Powell's, not just because they have one of the best book selections on earth, but because it's so cool that independent book-sellers like this (and my beloved Elliott Bay Book Co. in Seattle) can thrive in the day-and-age of Amazon and the mammoth chain stores.
Lewis and Eclectic then joined us for lunch at HOTLIPS Pizza. On our way back, we ran across shopping cart racers blowing through town...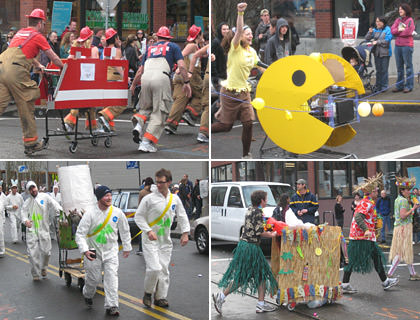 My favorite was the Pope-Mobile shopping cart, though they were having some problems getting started...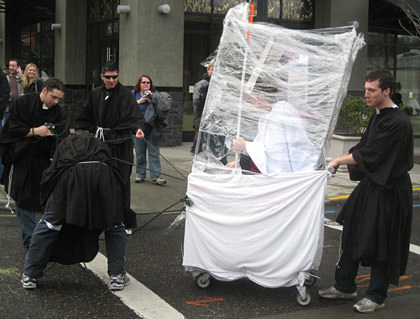 Cirque de Soleil is in opening the city tonight, and everywhere you go downtown there are people dressed up as angels to promote the event. They're juggling, dancing, walking on stilts, and passing out fliers. Since today was also the opening day of a new season for the Portland Saturday Market, many of the Cirque Angels ended up congregating there...
After goofing around at the market (FAKE BABY!!), the weather was so nice that we decided to visit Portland's Chinese Gardens. It's an incredible oasis of calm and beauty in the middle of the city...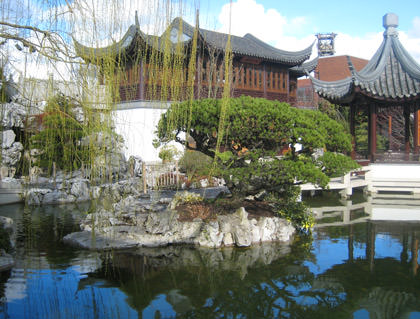 Things were just starting to come into bloom, but it was too early to see the garden in all its splendor (lucky for you, Vahid has some great photos of a previous visit up at Flickr). Still there were some beautiful shots to be had...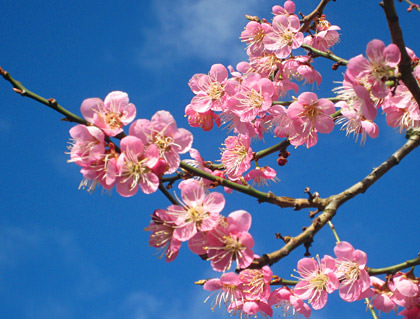 After a break, Vahid came back to town and suggested eating at E-San, which has some of the best Thai food I've eaten outside of Thailand. I had a truly excellent Gang Mussamun veggie curry, and recommend E-San highly when looking for someplace unique to eat in Portland.
Earlier in the day, as we were walking by Dante's Cafe, we were handed a flyer for a special event by "The Can-Can Castaways" happening tonight. As we peeked inside to see the performers practicing for the show, it looked interesting, so we decided to come back for the show.
Wow.
F#@% Cirque de Soleil and their $50 tickets... THIS is value entertainment.
For a mere $12 cover charge, we were treated to a fantastic showing of The Breaking, which is the troop's dance-inspired tale of "Love, Loss, and Lament" featuring terrific live music by The Bad Things...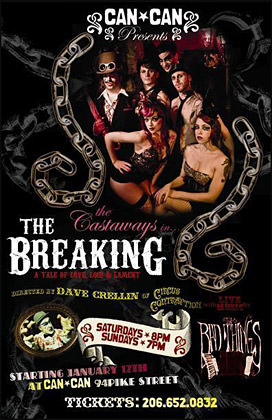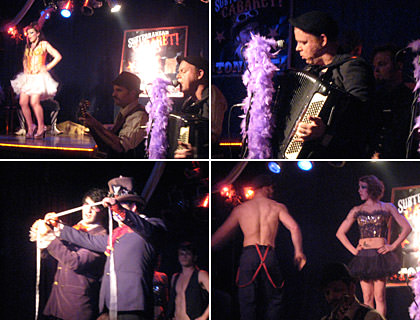 Awesome performance. And they're based out of SEATTLE! It would be fun to get a group of friends together and see one of their home shows. I'm not a dance-performance lover, but this was excellent stuff. Vahid and I both bought the CD and got our show posters autographed by the cast. If you're in Seattle, check out The Can-Can Kitchen and Cabaret down at the Pike Place Market.
During show intermissions, we played table-top games, with Vahid getting high score on "Chug Monkey" which I thought was a pretty cool game. Who doesn't love a drunk monkey?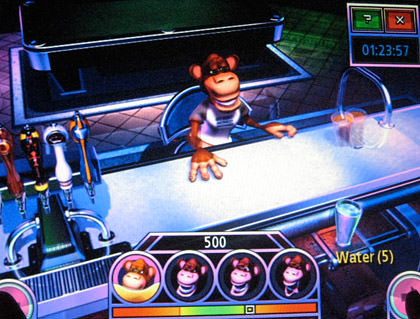 That's a pretty amazing day, and I think I set a record with the number of outgoing links or something.
Tomorrow morning it's a flight back home and a return to my regularly-scheduled boring life there...