It's Bullet Sunday and I'm shooting blanks! My brain is so tired that I can only think of three points this week...
• Salmoni! When I got home from Portland, Animal Planet TV was running a 2003 special I hadn't seen before called Living with Tigers. Tigers have always been one of my favorite animals, and this documentary about the efforts to save them from extinction was fascinating. It follows two cubs, Ron & Julie, as they are raised in captivity and eventually trained to be released into the wild. The hope is that the dwindling tiger population can be bolstered in this manner before wild tigers disappear altogether.
But almost as interesting as the tigers, is one of the trainers who was working with them: Dave Salmoni. The bastard is just insane. He keeps saying things like "let's hope she doesn't realize that she's much bigger and stronger than I am so I don't get killed" as he walks up to a growling tiger to take her food away. And every time you see him, his clothes have holes all over from when he's been wrestling with the big cats. After Living With Tigers was over, they showed another program which had Salmoni working with Grizzly Bears (Predator vs. Prey)... and then aired previews of another where he was with lions (Into The Lion's Den). You can tell he has a passion for his work, but I have to wonder how long it will be before I'm reading that he's been killed by stampeding elephants (or whatever). Crocodile Hunter Steve Irwin's tragic death is still very fresh in my mind, and something tells me it's only a matter of time. There's only so long you can keep exposing yourself to high-risk scenarios with dangerous animals like this before your number is up...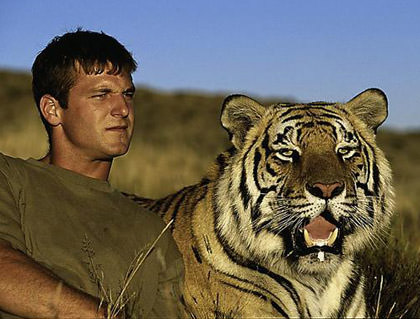 • Mappable! As a long-time lover of maps, I was delighted to stumble upon Transit Maps of The World while browsing at Powell's City of Books yesterday. This wondrous tome has maps of every rapid-transit system on earth... which is kind of like cartographic porn for people like me. The graphics are really too small to be functional, with the diagrams being treated more like works of art than actual maps (and they are!)...
This is very cool book for anybody interested in maps or rapid transit, and you can read more about it at Amazon. If you'd rather not spend the money, you can always take a look at the free transit maps online courtesy of Urban Rail.
• Majesty! No matter how many times I fly over The Cascades, I'm always amazed at how beautiful they are. The day I stop being awed by sights like this, it's time for me to stop traveling...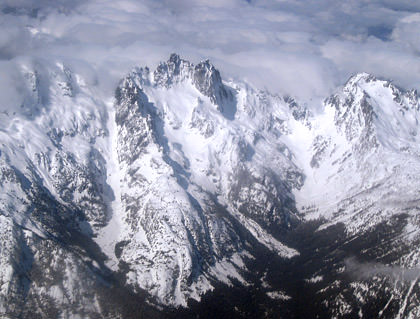 And now I'm off to bed, where I hope to lapse into a coma for seven hours or so...
UPDATE: Aaaaaaannnnnnd my blog seems to be refusing to accept my entry. Guess I'll give it a try in the morning and hope that the problem solves itself rather than requiring me to do any actual work.