Where did my vacation go? A week is much too short.
I need another vacation.
• Radio. Assuming I make it back home over the mountain passes in one piece, I will be a guest host on Hilly's Snackie Radio tonight at 3:00pm (Pacific), 6:00pm (Eastern). I guess that would be midnight Oslo time, which is where my head is still at, so hopefully I won't fall asleep on the air...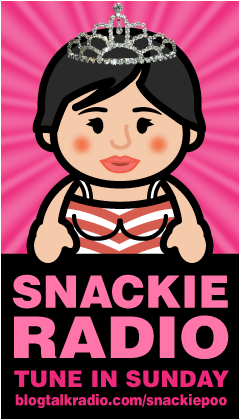 • Poverty. I took a quick look at my credit card statement online. As hideously expensive as I thought the trip was, it actually ended up being much worse. Bring on the peanut butter sandwiches for a month! Eh, but it was a treat for my birthday and I had fun, so what can you do?
• Flight. Have I mentioned how much sweet it is to have a media entertainment center for those long-ass flights? Well it is. The time just flies (heh heh) by when you've got something to do. I watched Elizabeth: The Golden Age (excellent, with an amazing performance by Cate Blanchett), Michael Clayton (okay, but a little Erin Brockovich to me), Eastern Promises (good, though a little inappropriate to be watching in mixed company with the nudity and violence), Enter The Dragon (awesome! haven't seen it in a decade), Bee Movie (suck-ass BORING, I fast-forwarded through it), and and episode of The Office (always good).
• Customs. When you come back from an international trip, you have to claim your luggage for possible inspection whether you are continuing on a connecting flight or not. This doesn't really bother me, but the third degree you get from the customs officers while you wait for your luggage does. I was interviewed twice. The second time was no big deal, but the first time was ridiculous. Not only did he want to know stuff that was none of his fucking business (what does my work matter when I just told you I was traveling on vacation?), but I didn't get the impression he was even listening to my answers. Some questions were duplicates, and others were asked as I was still speaking. I fail to see the point. Do they expect that random questioning is going to cause somebody to slip up and admit they're hauling contraband?
How long were you out of the country? Six days.
Why were you in Norway? On vacation to visit a friend.
Why did you go Sweden then? To visit another fr--
What do you do for work? I'm a graphic desi--
How long were you out of the country? Since Sunday... isn't that six da--
Are you bringing back any food items? Just some candies.
And why were you in Norway? Vaca--
Bringing back any agricultural products? Just some marijuana I picked up in Amsterdam.
AH HAAAAAHHH! D'oh!
• Parking. Usually, I just park at the airport because it's really convenient to have your car waiting for you when you get back. But I found a coupon for "MasterPark" so I gave it a try. It's cheaper than the airport, they valet park your car, their shuttles run constantly, and if you call ahead they'll have your car waiting for you when the shuttle arrives. Sweet! Except I went over my one week coupon rate by 5 hours and had to pay an entire extra day for the overage. That kind of sucks, but I don't know that I can give up this kind of pampering now that I've experienced it.
Well, it's 8:00am... I suppose I should get out of bed and try to get my life back to normal. It's always rough trying to adjust to reality after vacation... even if it was only a week.