Oh my aching head.
Today I met up with my friends from Essen, who came down to visit with me and check out the Kölner Karneval (Cologne Carnival) festivities. Unfortunately, I am leaving tomorrow and won't get to see the big carnival climax with Rosenmontagzügen (Rose-Monday Parade), but there was still plenty going on.
After days of rain and overcast gloom, the party gods decided to smile upon Köln with blue skies, which was nice...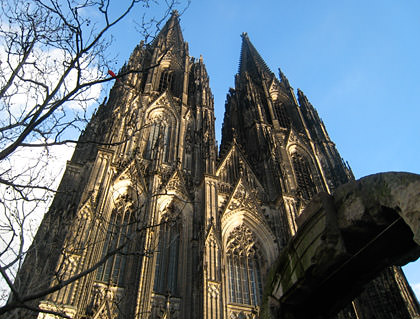 In preparation for the ensuing craziness of the carnival, businesses are boarding up their storefronts, which is not so nice...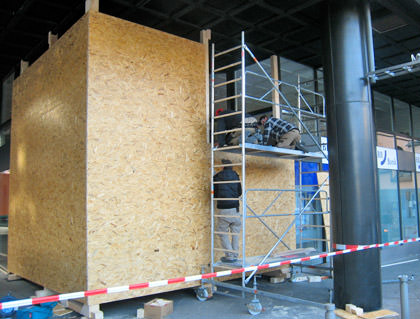 When I met my friends at the train station at 11:00am, their first order of business was getting a beer. Fortunately this was not a problem, because there are beer stands every ten feet. Stores that you wouldn't normally associate with selling beer have signs plastered all over their windows advertising it. I didn't check, but would not be surprised to find the LEGO store selling beer. Of course, since this is Köln, the drink of choice is Kölsch, which is a beer unique to the region (and which can only legally be named "Kölsch" if it's brewed here)...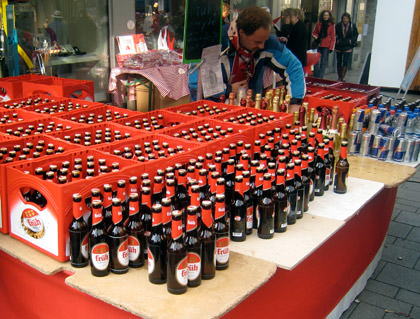 This is where the trouble started, and it was not because I was attacked by a group of transgender Viking warriors...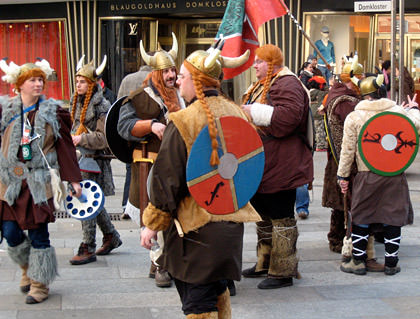 I made it very clear to my friends that I would not be getting drunk because I absolutely did not want to take an international flight with a hangover in the morning. My good "friend" Denis told me that I would not get drunk if I were to eat something with every beer I drank, then handed me a Kölsch. "This is good German beer! You will be fine!" he says.
And it was a good theory... at first.
I had Kölsch & a Spritzringe donut. Kölsch & a slice of corn pizza (don't ask). Kölsch & an ice cream cone. Kölsche & potatoes with mayo... WHICH, by the way, is about the most awesome food invention since chocolate pudding...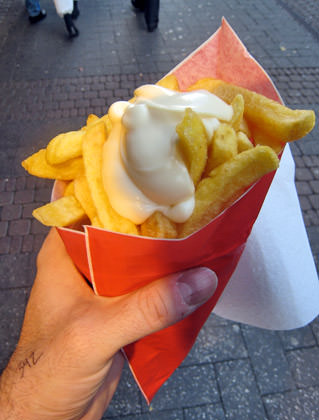 Yes, that's my room number written on my hand in case I forget!
But once you drink five Kölscheses, it doesn't matter how much food you've eaten... you're probably going to get drunk. After you've had six, it's guaranteed. Which is why I had seven. And so here I am, drunk at only 8:00pm, praying that I can sleep this off and not be miserable on the flight tomorrow...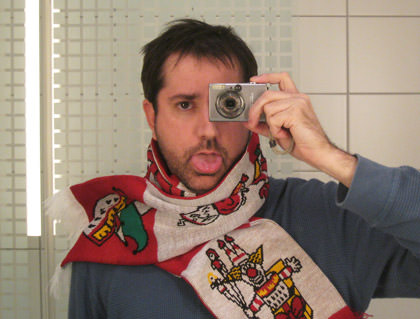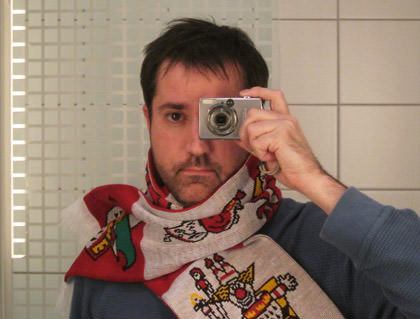 You know I must be drunk, because I'm wearing a clown scarf. Except it's not really a clown scarf but instead the official scarf of the Kölner Karneval which Emma assures me looks totally hot. Though I don't think anybody noticed my new-found hotness, because the crowds were insanely huge...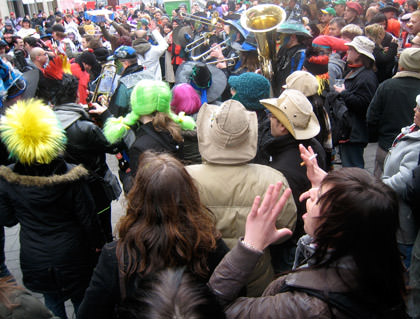 Anyway, Denis tells me that I wouldn't be having this drunkenness problem if I were to stop with my vegetarian nonsense and would have eaten something from the Giant Flaming Wheel of Meat, because that's what he did and he's totally not drunk...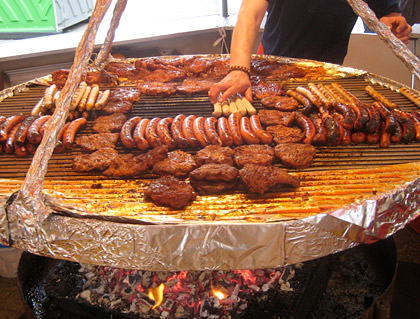 The very idea of it makes me want to puke, which is probably just what I need right now. And I never thought I'd be saying that about a Giant Flaming Wheel of Meat.
Thus ends my final day in Europe... and what a way to go. It's not every day you see a man in a purple mini skirt and pink bunny ears puking into a trash can while a woman dressed like a cat blows a big plastic horn at his head. Of course, I've never been to Mr. Fab's house, so I could be wrong about that.
Thanks to everybody for tagging along on my trip. Tomorrow we return to our regularly-scheduled blogging...