Bee-boo-bee-bloop-blarp!
This entry probably won't make much sense. I spent the day at the world's largest candy show, and consumed so much sugar that my brain hurts. And I think I'm going blind. My hands are kind of shaking too. Perhaps I'm on my way to a sugar-induced coma or something?
What a way to spend a Bullet Sunday!
• Candy! Oh, alright... I kind of promised myself that I wouldn't blog about the candy show because I've done that before (here's 2005 and here's 2007), but just two things...
It's Hannah Montana, bitches!! I so totally want one of those mini star purse tins!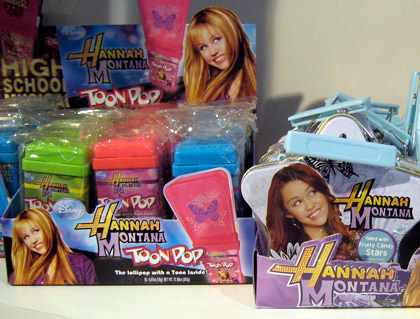 "Billy, do you want a lolly? Okay then, pull one out of the FREAKISHLY FRIGHTENING VAMPIRE HEAD!!"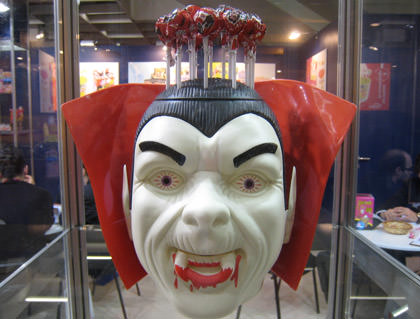 • Milk! Well, maybe three things... Coolest product at the show this year? BAM! It's Quick Milk! This product is a straw with flavor beads in it. When you suck milk through it, your beverage magically changes flavor and color! TOTALLY AWESOME!! Though... is it just me, or does the product description sound vaguely sexual? "Stick into milk and feel the taste?" Wha-??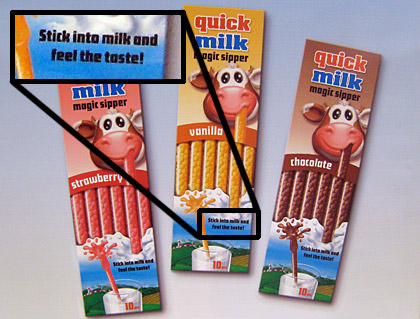 In any event, science prooves Quick Milk is good for you too!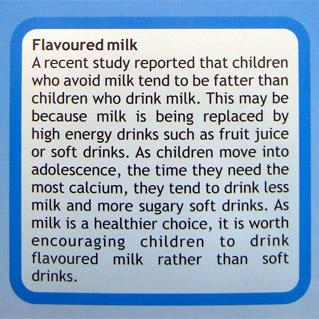 • PEZ! Okay, four things... I have a small collection of PEZ candy dispensers that I've collected from around the world. When I mentioned this to the very nice lady working the PEZ booth, she very graciously gave me a bag filled with new PEZ dispensers, even though I'm not a corporate candy buyer! I didn't think it was possible for me to love PEZ more than I already do, but this was so awesome that now I am compelled to! The coolest I got were a Mozart PEZ head sold only in Austria(!), characters from an upcoming movie called "Kung-Fu Panda", and a Johnny Depp head from Pirates of the Caribbean 3! I also got to see prototypes they had on display for upcoming movie tie-in dispensers for Batman: The Dark Knight, Madagascar: Crate Escape, and Disney/Pixar's WALL-E.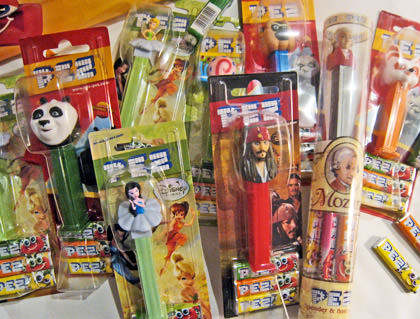 I LOVE YOU PEZ!! You're my favorite dispensable candy!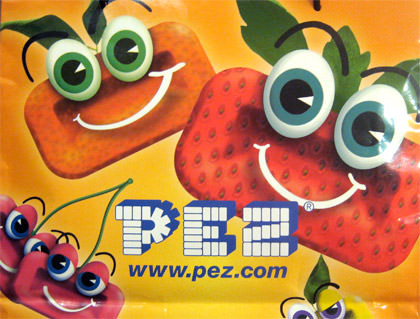 My cool PEZ tote bag that I carry everywhere now!
• SEASONED! Tonight as I was buying yet another slice of street-vendor pizza for dinner, a guy behind me (about 45 years old and obviously American) asked me if I was an American. When I told him "yes" he kindly offered me some advice from a "seasoned traveler" (which is what he called himself)... "You need to get yourself a money belt, because if you keep your cash in your pocket like that, somebody might steal it and that would end your vacation real quick!" Now, having just watched EuroTrip where there's a gag involving a money belt, it took all my composure not to bust out laughing. He was trying to be nice, so I was doing my best to play along (even though, technically, I consider this to be bad advice, as it marks you as a tourist carrying a lot of cash)... "Oh, thanks for the tip! You've traveled a lot then?" I query. "Yep, this is my third time to Europe and I've been to Canada and Mexico, of course" he said with pride. "Ah. Have you been to Asia then?" I asked. "Ummm... no... just to Europe the three times now," he answered, putting extra emphasis on the "three times" part. I just stood there staring at him with this blank look on my face, wondering how somebody who has been out of the country only three times considers themselves to be a "seasoned traveler." Probably because he watches Rick Steves (rolling my eyes here) on television or something. Not really knowing what to say, I stupidly blurt out "Oh... well, good luck with that then!" and scurried off. I've lost track of the number of times I've been out of the country (over 40 probably?) and could likely call myself a "seasoned traveler," but I can't imagine handing out unsolicited advice on the street to people I don't know. He was trying to be helpful, so it's hard to fault him for a kindness, but I can't shake just how bizarre an incident this was.
• ADVICE! AAAAAAAAHH! Except I feel compelled to say that, given the abundance of cash machines everywhere, it's far better to carry small amounts of cash in your pocket or wallet than to use a money belt. This way, even if you are robbed, you don't lose everything. Even if you are in a country without cash machines and where they don't take traveler's checks, I'd still say it's smarter to divide your cash on your person... keeping a small amount in your pocket for minor purchases on the street, and the rest with your passport in your money belt (or whatever), so people don't see your stash.
• FAHRT! Picked up yet another photo for my "fahrt collection" (tee hee!)...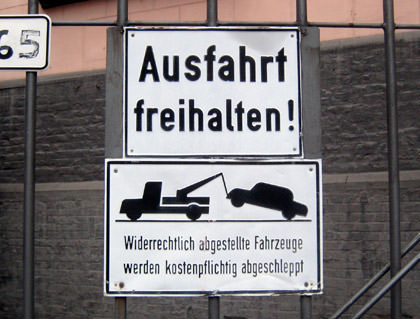 Though, I must say, this true fart from Sweden is still my favorite.
And that's my Bullet Sunday. Since it's almost midnight in Germany as I type this, and I'm not a bit tired because I've been eating sugar all day, I anticipate tomorrow to be slow-going.
Unless, of course, I start eating more sugar first thing to get myself going...