Yeah, let's not do this again.
My entire day... ENTIRE DAY has been spent changing reservations. The changing them again. I think I've paid more in change fees that I've paid in actual airfare. And the worst part is that, because of heavy holiday travel and sold-out flights, I've ended up with this bizarre schedule of overnight stays just to get to my final destinations.
No flight out of Seattle? Oh... how about leaving a day early so you can overnight in Spokane and we can get you out the next day from there? Nothing available on the 26th? Hmmm... guess you're flying on Christmas Day then! Can't get home before your next flight? Well, looks like you get to stick around Seattle for two extra days! My travel calender is a bloody mess...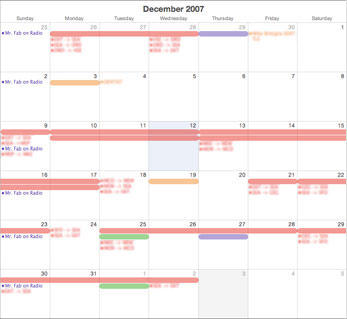 As it stands now, I don't have a handle on what I'm doing or where I'm going to be for the next two months.
Heck... where am I now?
Hopefully it will all sort itself out in the morning, because right now I have 46 emails to tend to.