Freezing my ass off in Central Washington on this cold and dreary Bullet Sunday. I guess it's time to pull the blankets out of storage.
• Mean. For anybody who cares, yesterday's entry about mean people sucking was not because somebody was mean to me... it was because I saw some total douchebag be mean to somebody else. I didn't even know the person, but watching them visibly deflate because of such unwarranted cruelty was too much to take.
• Mac. Speaking of mean... Apple's new-found success is causing them to be a little mean and more than a little cocky. First of all, Leopard's icon for any PC's on your network is a piece-of-junk CRT monitor showing the "Windows Blue Screen of Death". It's built right into the operating system...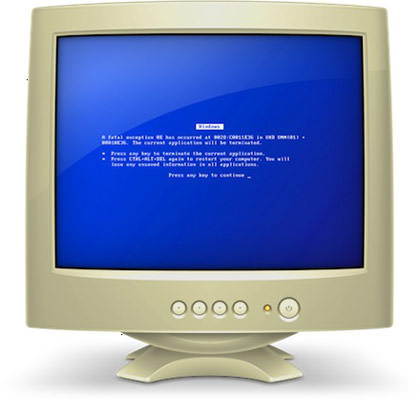 And now, the latest batch of Get-A-Mac ads are borderline-cruel in making fun of all the people (like me) who have dumped Windows Vista and downgraded back to Windows XP because it sucks less...
Ordinarily I would find these things funny (because the truth always is), but I can't help but think that this new attitude is going to come back and bite Apple in the ass. When they were an underdog, it was semi-forgivable. But now that Leopard is a run-away hit, Mac sales are growing more every day, the iPod has taken the world by storm, and the iPhone is kicking ass... well, the only thing people like more than an underdog coming out on top is watching them fall. Somebody should remind Apple about this before things go too far.
• Blu-Ray. I have finally chosen sides in the Hi-Def DVD war and, for me, it's Blu-Ray over HD-DVD. It all came down to one thing: Ratatouille is only available on Blu-Ray. This animated masterpiece by über-director Brad Bird (of The Iron Giant and The Incredibles fame) simply begs to be seen in hi-def. I can't imagine buying such a sublimely beautiful film in "regular" DVD, so it was finally time to bite the bullet...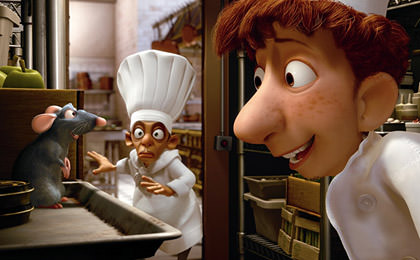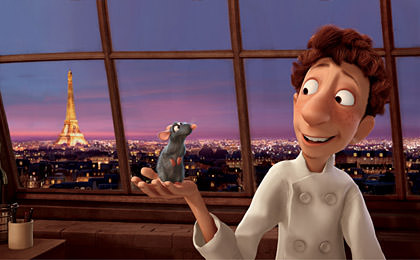 • South Park. Once again, South Park is riding on the edge of pop culture by spoofing on Guitar Hero. Just when I think that the show can't possibly continue to be relevant after 11 years, they find some way to prove me wrong. Frickin' hilarious...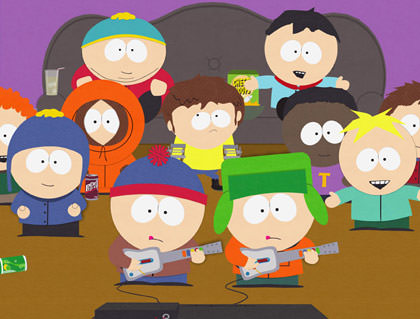 • Cinema. Is it just me, or are there no really good movies in the pipeline? Now that I think about it, the only really good movie I saw in recent memory was Ratatouille back in June. Transformers (the last movie I saw) wasn't too bad, but that was back in July. And now what have we got? Love in the Time of Cholera? Really? Give me a break. I liked The Golden Compass as a series of books, so maybe it won't suck too bad when it's released on December 7th. And then the 21st of December sees the release of a National Treasure sequel and Tim Burton's Sweeney Todd... both of which might be worth a look, but I hardly think my socks will be blown off. Here's hoping the mysterious "Cloverfield" project will live up to the hype come January 18th, because Batman: The Dark Knight won't hit until next summer.
Anyway... adding my thanks to those who have served or are currently serving in our armed forces this Veteran's Day.