Hmmm... I should probably set down my drink to do this...
Tonight I drank obscene amounts of alcohol and then went to see Mike Birbiglia in concert at the Moore Theater here in Seattle with friends. He is one of the funniest people on the planet (even when you're not drunk), so you should go buy his albums right now and be sure to check out his Comedy Central Video Special.
I took lots of pictures today, but with my crappy iPhone camera, so none of them turned out very good (why does everything always come out so DARK?). Some of them become acceptable when Photoshopped to death though.
I've kind of got one-handed, no-look iPhone photography down to a science. I focus my attention on driving while pushing my iPhone to the windshield so I can pretty much capture exactly what I see out my window without having to even look at iPhone...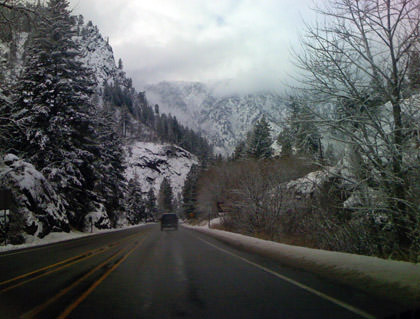 Lots of snow dropped on Stevens Pass last night, but the roads were good...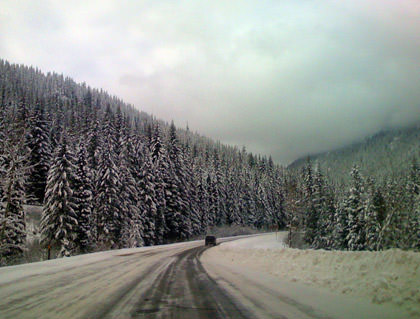 Once over the pass, the snow disappeared pretty fast...
Doing our best to support the German economy...
It's Mike Birbiggleboo Birbigglebug Birbigglebutt Birbiglia at The Moore...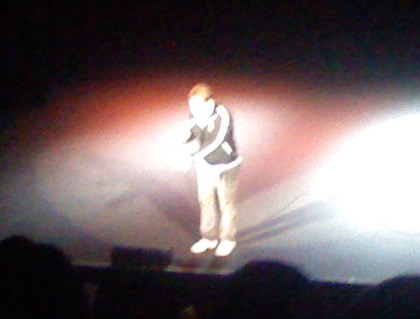 Wow. That iPhone camera really sucks ass unless the lighting is totally perfect. Whenever I complain, everybody tells me that ALL mobile phone cameras suck ass... but my old Motorola did a lot better than this.
Oh well. I had big fun tonight (even if my blog is down and I can't post this until morning). Tomorrow is a much-deserved day of nothing but goofing off before a full week of nothing but work, so at least I have something to look forward to.