Apple released a really nifty iPhone upgrade last night. One of the coolest new features is being able to buy music directly from your iPhone over wireless networks. It's really easy to use, and iPhone transfers your purchases back to your computer the next time you sync... sweet! They've also made some other improvements, like increasing the speaker volume (which was badly needed) and adding some shortcuts to make using iPhone easier. I love that iPhone can be improved and upgraded like this, and can't wait to see what Apple comes up with next!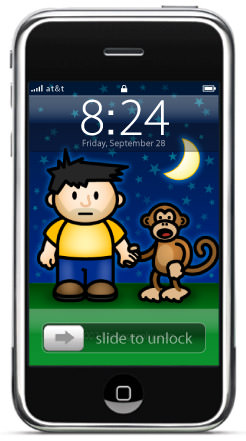 In celebration of iPhone's new upgrade, I'm releasing some of the wallpapers I've been using on my own iPhone. A few people have been asking about them for a while now, and so I've put them in an extended entry (scroll to the bottom and click "continue reading"). As if there wasn't already enough reasons to own an iPhone, here are twelve more...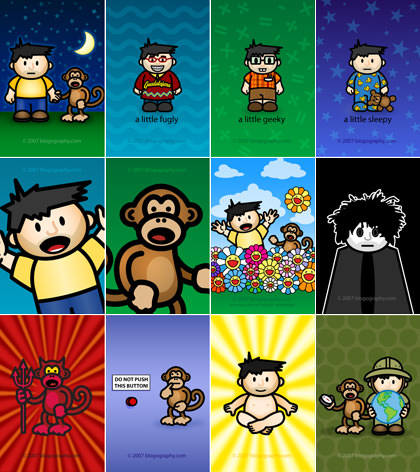 But before we get to the wallpapers... here is a wrap-up of the new shows I've seen for this new season, ranked from best to worst...
Pushing Daisies.

LIKES:

Absolutely everything. Just like Bryan Fuller's other brilliant shows, Wonderfalls and Dead Like Me, this is amazing television.

BLECH:

Absolutely nothing... it's a stunning, beautiful, magical, wonderful show (I caught this pilot on preview and think it's the best this season).
Reaper.

LIKES:

Everything.

BLECH:

Nothing. I am so happy this show didn't bite, because the demon-fighting premise is iffy.
Chuck.

LIKES:

Excellent cast and premise.

BLECH:

You'd think a show like this would get the tech-stuff right but, of course, a lot of times they don't. People are more computer-savy than ever, and having stupid tech mistakes ruin the show.
Torchwood.

LIKES:

Cheesy goodness that's highly entertaining.

BLECH:

Special effects pretty poor. And, oh yeah... "omnisexual?!?" WTF?!?
Dirty Sexy Money.

LIKES:

Superbly cast, with the always-amazing Peter Krause leading the pack. Everything about this show is slick, polished, and fun to watch.

BLECH:

It's a frickin' soap opera! The show seems too straight-forward at times, and needs some Twins Peaksian strangeness tossed in to keep things interesting. I can see this story getting very boring and mundane very quickly.
Bionic Woman.

LIKES:

Katee Sackhoff! Decent story and special effects.

BLECH:

When the villain (the delicious Katee Sackhoff) is more interesting than any other character on the show, you've got problems. They had better ramp up the action and keep Jamie Summers doing cool bionic crap or else this show could start to bore me like the non-super-powered "Heroes" which I loathe.
The Big Bang Theory.

LIKES:

Uhhh... the girl is kind of hot?

BLECH:

Everything about this show is totally lame. How long can two anti-social geeks be fun to watch before they bore the crap out of you? About ten minutes.
Private Practice.

LIKES:

Shonda Rhimes knows dialoge.

BLECH:

Yet another medical drama, but lifeless and horribly dull. Should have never been greenlit for a series. Even worse, it looks like Grey's Anatomy is going to suffer because of this horrible distraction.
Journeyman.

LIKES:

Not much.

BLECH:

This is an awful mess that's just not interesting, and the show's pacing is all over the place.
Moonlight.

LIKES:

Very little.

BLECH:

It's a vampire detective show! Just like Angel! But this time it sucks ass! Who in their right mind would put this crap on the air? I saw this on preview and fast-forwarded through most of it.
Big Shots.

LIKES:

Cool cast... Titus! Vartan! McDermott!

BLECH:

Horribly written... who wants to see guys being whiny bitches? These are supposed to be men, right? Because no guy I know talks or acts like this. Lastly, Joshua Malina, who I liked in Sports Night and The West Wing is grossly miscast here.
Flash Gordon.

LIKES:

NOTHING! ABSOLUTELY F#@%ING NOTHING!

BLECH:

Absolute worst show on television (though I haven't seen Cavemen yet). How the Sci-Fi channel could f#@% up so badly on a can't-miss character is mind-blowing. Do us all a favor and put money into a new Farscape special instead of this stupid shit.
And now for iPhone wallpapers...
To use any of these wallpapers, just save them to disk and add them to a picture folder that you're syncing to your iPhone with iTunes. Then go to "Settings" and choose "Wallpaper" where you can make your selection. If you need help, the good people over at iPhone-Wallpapers have instructions (and while you're there, check out the cool wallpapers they have free on their site!).
Here's a dozen DaveToon wallpapers to choose from, and they've all been designed so that the copyright is hidden under the iPhone controls. Please do not upload them to any other site, thanks!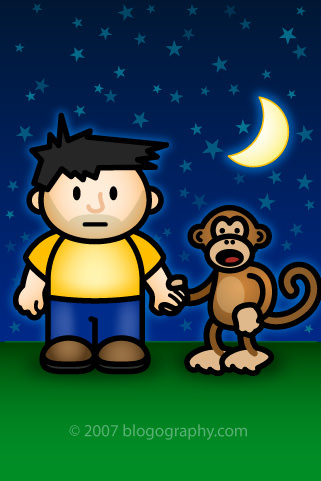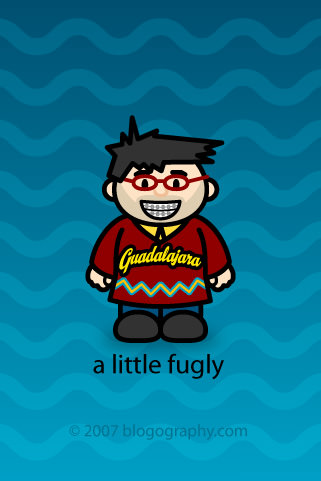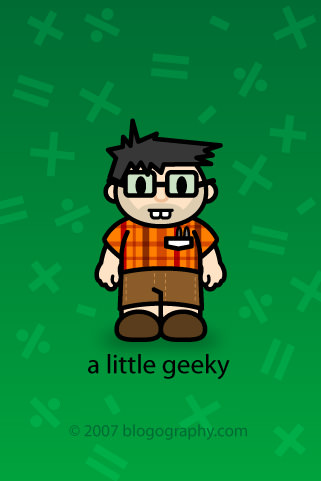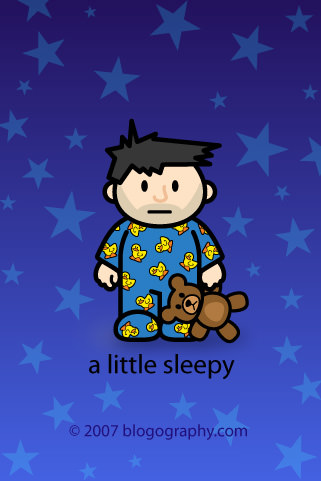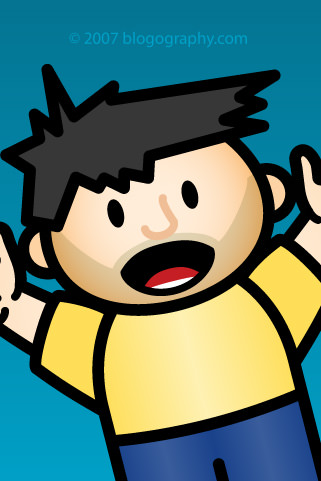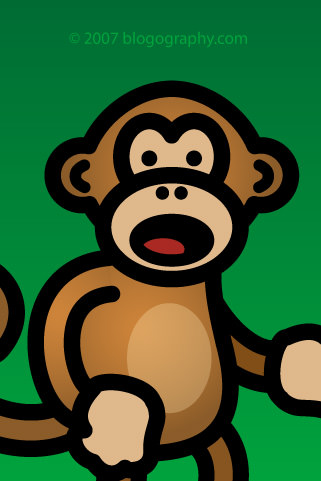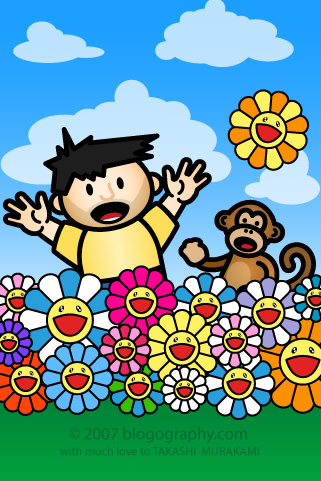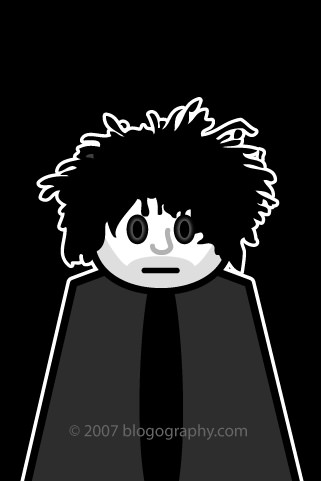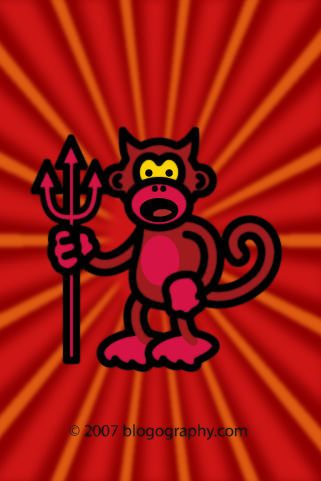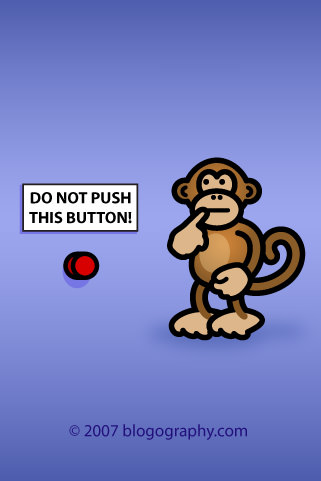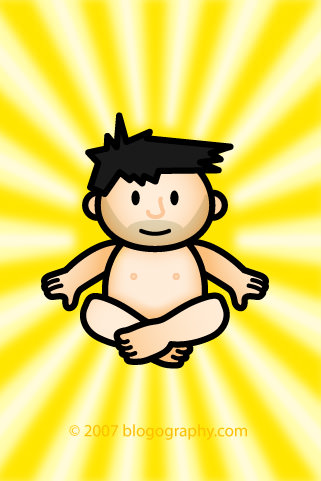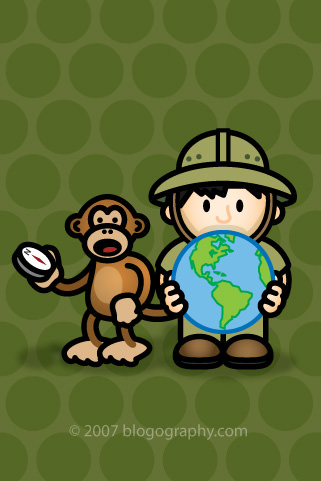 Have fun!