Saturdays are usually spent working, but I've got two week's worth of dirty clothes piling up, so I took the morning off to wash them. Since I was already caught up on my television shows, I turned on the TV to see what might be playing on a Saturday morning. Much to my surprise, the first show to pop up was Strawberry Shortcake and Friends on CBS TV's "Kewlopolis" slate of girl's programming.
Strawberry Shortcake started out in the late 70's as a kind of rag-doll type character which was used to whore greeting cards and wrapping paper and such. Then, in the early 80's, Strawberry Shortcake and her friends were made into a series of creepy dolls that were supposed to smell like strawberries, blueberries, and such... but actually stank like toxic waste. Now Strawberry Shortcake is back, but she's been updated to a smart-n-sassy, no-nonsense kind of girl with her own cartoon show...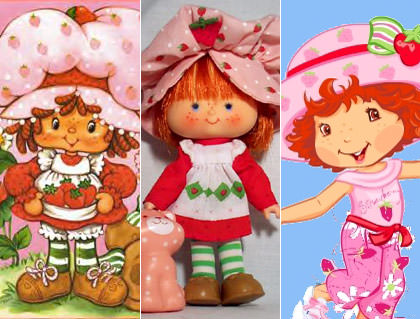 This is cool kewl and all, but there's a much-needed member of the Strawberry Shortcake family who's been missing. Until now. I am proud to introduce the berry latest inhabitant of Strawberryland... the Pimp-Daddy of deserts... Bran Muffin!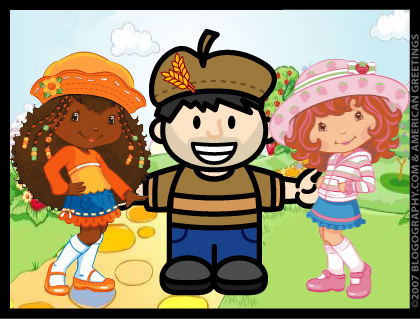 Bran Muffin is a boy with a heart of gold who helps out the bitches girls of Strawberryland when they need to make some quick cash. Bran lives in a swingin' rent-controlled bachelor pad in Sugartits Tower in the middle of Chocolate Pudding City. When he's not counting his money, Bran likes to spread a little of his sugar around Strawberryland, bringing joy and happiness to everybody he meets! Like most inhabitants of this magical place, Bran Muffin has an animal companion... his pet iguana named Colon Blow.
Sigh. I really should have a job in children's television programming development. I'm so totally suited for it.