I accidentally landed on the televised Presidential Address while channel surfing this evening. I tend to avoid stuff like this in a desperate attempt to save what little sanity I have left in a world gone mad, but he was on all the channels, so what could I do?
As my brain was melting, there was only one thought I could keep in my head.
Just one thought that my mind clung to as I watched President Bush attempt to give his speech...
What is Steve Jobs waiting for?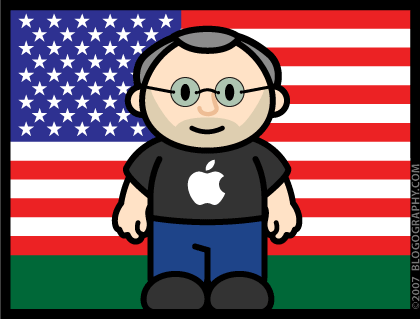 STEVE JOBS FOR PRESIDENT!
BRING JOBS TO AMERICANS IN 2008!
TAKE BACK AMERICA WITH STEVE!!
President Steve would be super awesome! He got Apple back on track, President Steve could totally get America back on track too! We need President Steve!
I wonder if we would get to sync the presidential inauguration to watch on our iPhones?