It's Bullet Sunday at the end of a cold and dreary afternoon. What happened? Where did summer go?
• Invincible! Even though it's a couple months old, I didn't get around to reading the latest Invincible hardcover until now. Much like Volumes 1 & 2, Invincible: The Ultimate Collection Volume 3 is amazing. Just when you think that Robert Kirkman can't possibly come up with cool new ideas for his book, he somehow devises these amazing storylines that catapult the series to an entirely new level. Highest possible recommendation.
• Birbiglia! This week one of my favorite comedians, Mike Birbiglia, dropped his new album called My Secret Public Journal and it is (as expected) TOTALLY AWESOME. A very worthy follow-up to Two Drink Mike and his Comedy Central Special. Everybody should go buy it immediately.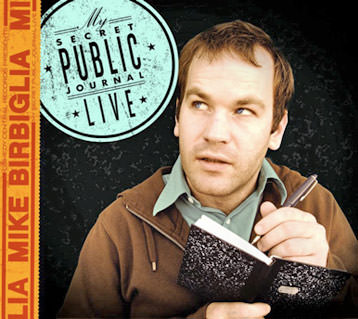 • Vista! Microsoft announced that they're going to continue selling Windows XP into 2008 because they now realize that their new Windows Vista OS totally sucks ass and nobody wants to use it. Or something like that. I can relate, because after re-installing and re-activating Vista three times and still having problems, I finally threw Vista in garbage and went back to XP. It's as if every single time I am forced to use Windows, Microsoft makes the experience so horrible that I will hate it even more that the last time I was forced to use Windows. The not-so-subtle irony here is that Microsoft is taking a massive step backwards just as Apple is preparing to unleash the next version of their VASTLY SUPERIOR AND ALL-AROUND KICK-ASS OS, MacOS X Leopard, in October. I LOVE YOU STEVE JOBS!!
• Caruso! The latest advertisements for CSI: Miami are hinting that Horatio Cane (played by the tragically-awful "actor" David Caruso) is going to DIE! Yes... DIE! DIE! DIIIEEEEE! In which case I might actually start watching the show. But bastard TV executives are always lying about stuff, and so I'm going to wait and be totally sure he's dead before I tune in. How do I make a Google Alert for something like that? Because the alternative is just too big a nightmare to imagine...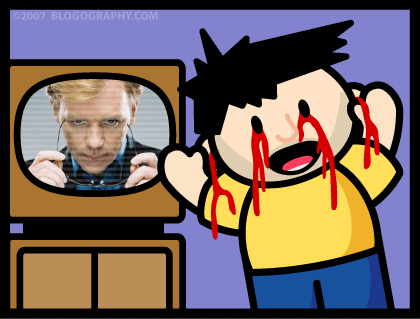 • Order! I spent the morning filling orders, and thought I'd make a PSA: Just so everybody knows... all orders from the Artificial Duck Store over one week old have been shipped. Prints, which were delayed while I found something to send them in, were shipped out weeks ago. I am saying this because I recently found out that somebody did not get what they ordered. If you have ordered something and have not received it, PLEASE let me know! Thanks!
I'm feeling unbelievable lazy, so that's all she wrote for Bullet Sunday.