Firstly, to all my friends and family reading this who know about the situation here in Seattle... thanks for your thoughts, prayers, and positive energy. This has been one of the longest days in my life but, despite all the delays and the waiting, everything turned out with the best possible results we could hope for.
Waiting, as they say, is the hardest part.
In an effort to distract my head, I put in a very full day. First I went to see Transformers, which was pretty freakin' cool. I love that they never cheated you out of a transformation or a battle. You see everything. And there are few things better than watching giant robots beat the crap out of each other...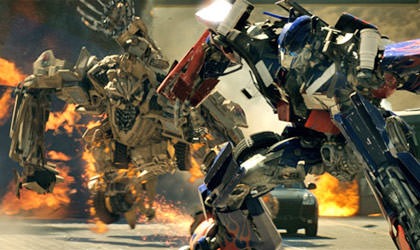 Where the film failed me was in the utterly pointless deviations from the actual story. By the time we got to Sam's mom talking about masturbation, I was just plain pissed. It wasn't funny. It wasn't interesting. It was just needless distraction. Why? And then there's the whole military sub-plot that goes nowhere. Why? But worst of all... John Turturro, who I actually enjoy as an actor, plays a character "Agent Simmons" who was so unbelievably annoying and stupid that he very nearly ruined the movie for me. Why? Somebody needs to be in the editing room with Michael Bay so they can slap him upside the head when he makes stupid decisions to include crap like this, because otherwise it was pretty good flick.
Then I went to see Fantastic Four 2, which was better than the awful first film, but still a far cry from what a Fantastic Four film should be. The only real reason to see the movie is for Silver Surfer, who rightfully kicks ass...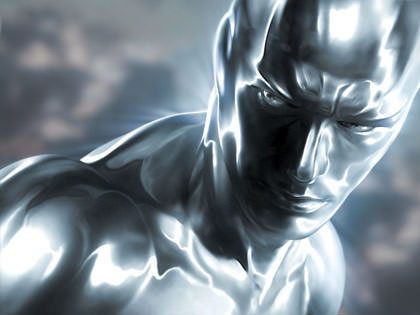 I found myself almost wishing that the Fantastic Four weren't in their own film so I could see more of him. That's pretty sad. Overall it was mediocre, but I was glad to have seen it.
And, of course, I stopped to take a look at the iPhone up close and in person. And, of course, it's just as amazing as everybody says it is. And, of course, I want to have an iPhone now more than ever before. Everything about it is just cool. Particularly the screen and web browser, which is mind blowing...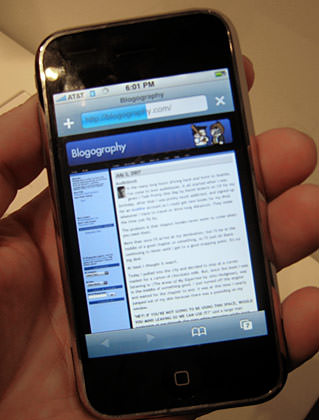 Blogography looks great, and is totally readable in horizontal mode, even without zooming...
A pity that they're sold out absolutely everywhere.
But not surprising.