Because I love Mocha Momma more than life itself, I'm joining in on her BlogMe Ten Second Intro meme!
But before I start... the best new reality show ever has just started airing: Victoria Beckham: Coming to America! The one-time Spice Girl is moving to the USA after her super-star soccer player husband, David Beckham, was awarded a gazillion-dollar contract to play for the L.A. Galaxy. I've always loved Posh Spice, but now my infatuation has escalated to an entirely new level...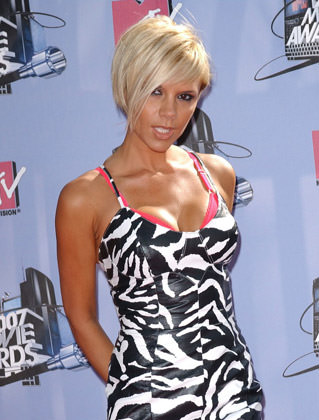 Scorching hot Victoria Beckham photo taken from Just Jared.
There's just something about seeing Posh take her drivers license exam at the DMV that's totally compelling television to me. I think I actually squealed a little when she passed. By the time we got to the Victoria Beckham dress-up sex doll, I was hooked.
And now on to the introduction (which might be 10 seconds if you read really fast)...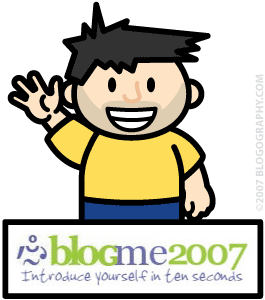 I am a graphic designer, which is a career I fell into entirely by accident. I've designed or worked on just about anything you can think of over the past 20 years... catalogs, advertising, packaging, video games, architecture, clothing, book covers, album art, movie storyboards, posters, magazines, logos, web sites, software, user interfaces, children's toys, comic books, DVD menus, airplane graphics, board games, instruction manuals, maps, and much, much more.
I love to travel in my spare time, and enjoy visiting Hard Rock Cafes around the world.
I am a vegetarian, and have been since a girlfriend dragged me into it back on Earth Day, 1986. After becoming a vegetarian, the relationship lasted four more weeks. The diet stuck, and has lasted over 20 years. I can't give up dairy though, because I love cheese and chocolate pudding.
I am not religious, but study Buddhism and try to live my live according to Buddhist precepts. My friends and family mean more to me than anything else. I still think Elizabeth Hurley is the most beautiful woman on earth, even though she went and got herself married.
I'm Dave. Nice to meet you, and goodnight!