I remember it as if it were yesterday.
I did not see Star Wars in a theater when it was first released. I saw it at a drive-in later that summer. This was kind of a bummer because the picture... and especially the sound... at a drive-in is pretty crappy. But it was still Star Wars, and I remember being completely and totally absorbed from the moment that Star Destroyer crossed the screen. It was more than my 11-year-old mind could fathom, and my life (like so many others) had just been changed forever.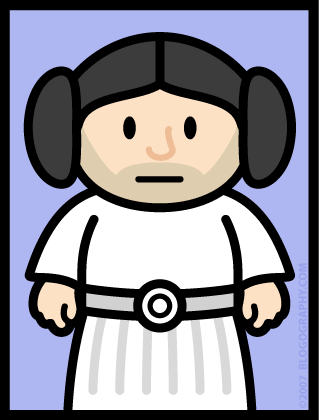 Help me Obi-Wan Kenobi, you're my only hope...
To say I became obsessed with Star Wars is an understatement of epic proportions.
I bought everything Star Wars I could afford from my allowance or beg out of my parents. I collected the action figures and toys (when they were eventually released the next year). I devoured the comic book adaptation. I started drawing Star Wars stories of my own (Dart Vader lives!). I even made my own Star Wars films using stuffed animals, a 16mm movie camera, and time-consuming stop-motion photography. I was a pioneer in special effects, using a magnifying glass and permanent markers to draw laser blasts and lightsabers directly on the film. My world revolved around Star Wars, and once I rented the movie on VHS for the 100th time, I didn't want my old world back.
But it was three years later that my obsession would be rewarded with one of the greatest movies of all time: The Empire Strikes Back. Everything that made Star Wars such an incredible experience was doubled. The action was intense. The special effects were mind-blowing. But most important of all, the story was brilliant. It was everything you hope for in a sequel, but rarely get. It was... it is... the perfect film.
Sadly, things took a drastic dive after Empire, but that did nothing to diminish my enthusiasm for all things Star Wars, even to this very day.
I lived through the heinous embarrassment of the Ewoks and Jar Jar Binks. I survived all the inane burp and fart jokes that all but destroyed Star Wars credibility. I endured through the devastating "acting" of Jake Lloyd and Hayden Christensen in the awful, awful prequels. I remained faithful as Lucas butchered his original brilliance in "special editions" where Greedo shoots first. I stuck it out as serious science fiction was degraded for the sake of making toys. But despite it all (or perhaps because of it all?), I still love Star Wars.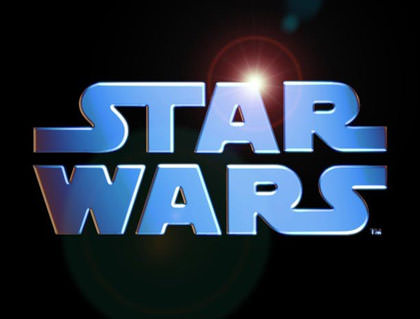 Which is why today, in celebration of 30 years of Star Wars, I am re-watching all the movies on DVD while I get some work done.
Hmmm...
Boy was Luke Skywalker a whiny little bitch back at the beginning! I still wince when I hear: "But I was going into Toshi's Station to pick up some powerrrr converterrrrrrrs!" or "Uncle Owennnnn! This R-2 unit has a bad motivatorrrrrr!" and most of all "It's just not fairrrrrr!" I can't believe that Han never bitch-slapped the little whiner. Hard.
Oh well. I guess it all turned out okay in the end.
At least until George Lucas had Hayden Christensen show up as a Jedi Ghost at the end of Jedi and screwed it all up.