As I was walking to my car this morning, I very nearly stepped in a pile of dog shit. The close call was made even more strange when I got to my car and saw that a dog was across the parking lot staring at me. I can only guess that he was the perpetrator, and was undoubtedly disappointed that I hadn't stepped into his trap. If he had a video camera, I'd say it's like an episode of "Doggy Punk'd" or something. More likely that he was just bored, and this is what he does for laughs.
Except now he knows what car I drive, so I can only imagine where he will choose to take a crap next. If I find a steaming pile on the hood of my car tomorrow, I'm going to hunt down that dog and shove it back up his ass. Who will be laughing then?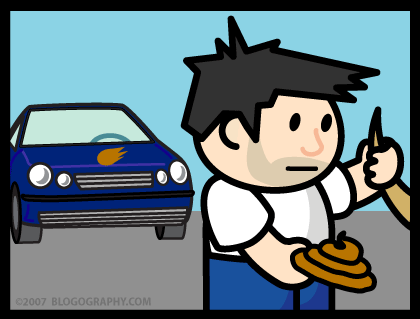 And speaking of putting shit back in the dog...
I just saw the single worst movie ever: National Lampoon's Gold Diggers, and am trying to figure out why in the hell National Lampoon would put their name on such a bad, BAD film. The terrible story and acting would have been forgivable... except IT WASN'T FUNNY!! And isn't that what National Lampoon is all about? Rotten Tomatoes has listed an aggregated review score of 0%, AND lists it as #7 on the "100 Worst-Reviewed Films of All Time," so why in the heck would they ever release it on DVD? Far better to lock this piece of shit in a vault and drop it to the bottom of the ocean than to tarnish the National Lampoon name! They may not be as respected now as in their Animal House days, but there's no reason to flush their reputation down the toilet entirely...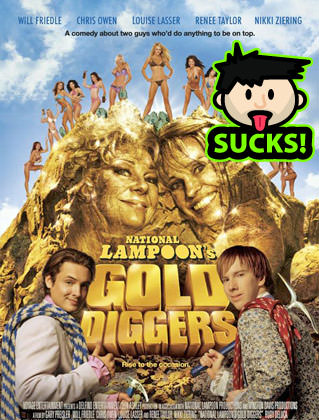 You know a film is bad when it features ultra-hot Nikki Ziering topless, and I still can't find anything good to say about it.