I'm running out of ways to say "kiss my ass."
And it's a darn shame too, because there are some people I know right now who are in desperate need of a nice "kiss my ass" shout-out. But I've found that there's only so many times you can say that in a day without starting to sound like you are, in fact, wanting some lip-action on your posterior. In some cases, this may be true. But, in general, most of the people I'm telling to kiss my ass I don't really want anywhere near my butt.
In lieu of a good "kiss my ass" replacement, I suppose I could just skip the verbal assault and go around bitch-slapping the idiots...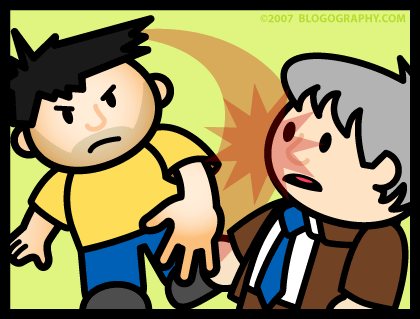 Alas, physical assault is frowned upon by the police, and I'd imagine that there's only so many times you could go around bitch-slapping people before you're being hauled in for your mugshot...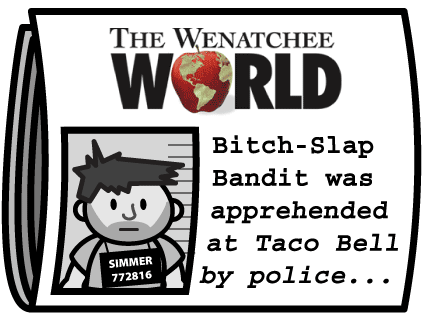 And since the idea of somebody arresting me while I'm eating my Cheesy Fiesta Potatoes is not cool, restraining myself seems to be a good idea. No matter how much the moron deserves it.
Eh. Maybe I'll just start telling people to "bite me" instead.