Last night I was flipping though channels and landed on the CW Network which was airing a "Pussycat Dolls: The Search for a New Pussy" reality show. I kept watching expecting to see hottie potential Pussies shaking their asses in some kind of competition... but instead was treated to a girl blowing chunks in the toilet. WTF? If I wanted this kind of action, I'd go buy a Girls Gone Wild video where I could see me some nudity with my puking!
Blargh. I miss Veronica Mars already (which is on hiatus until sometime in April).
Back on Sunday when I was in Chicago all bored and alone in my hotel room, Hilly (whom I love more than chocolate pudding) was kind enough to "keep me company" via email as I hammered away on my blog entry for the day. Eventually our conversation turned to the upcoming TequilaCon this weekend, and how much we were looking forward to the event. Though my trip is not coming together exactly as I had planned, I am still excited that I can go...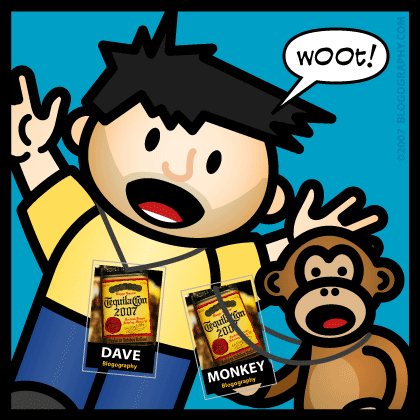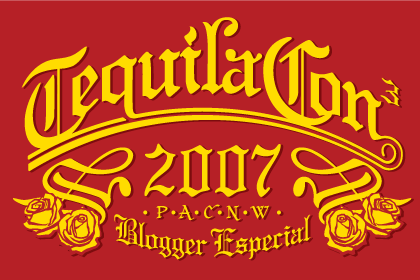 This got me to thinking about all the bloggers I've met in person, and how lucky I am to have had the opportunity to do so. While meeting bloggers in real-life has never been a disappointment, it has always been different. That's what makes everything so much fun...
Sometimes a blogger is exactly what you expect when you meet them in person. They somehow manage to capture themselves perfectly in their blog, and the only surprise is how unsurprising they are to you. These are the people you feel you've known all your life after speaking to them for only ten minutes.
Sometimes a blogger is so good at expressing themselves in their writing that they seem more "real" in their blog than in actual real-life. These are the people whom I stand in awe of, because they've found an outlet for personal expression they might not otherwise have.
Sometimes a blogger whom you may not relate to at all in their writings comes to life in a way you never expected once you've seen them in person. These are the people who are the most fun to meet, because they will get you to appreciate their blog in an entirely new light... their physical personality giving you an entirely new context for enjoying their blog.
And sometimes a blogger is just totally insane (I get that a lot when people meet me).
So tomorrow I'm off to the airport to fly down to Portland (since my stupid car would probably explode if I tried to drive it to TequilaCon). For everybody who is attending, I'll see you there! For those of you who can't make it... why not astrally project yourself to the party? On Saturday around 7:00pm, just float your spirit-self over Oregon, and drop down when you see this...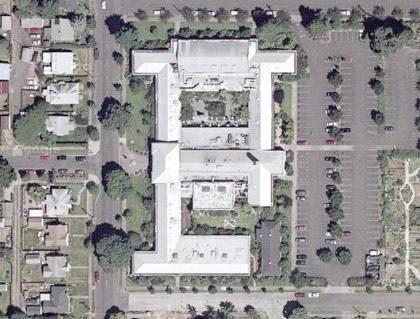 That's The Kennedy School Bar and Hotel in northern Portland. If I sense your essence, I'll be sure to give you a astral high-five and buy you an out-of-body drink. But please don't drink and astrally-project home! You're more than welcome to crash your higher being in my room so long as you behave yourself (no spirit-fingering my ass in the middle of the night).
Hmmm... I should probably get some more sleep this morning so I'll have the energy to pack a suitcase after work tonight. I wonder how many pair of underwear I'll be needing for the weekend? I think I'll pack a dozen just to be safe.