Thanks to a diet consisting largely of butter, cheese, Coke with Lime, and Little Debbie snack cakes, I've managed to pack on ten pounds in preparation for my winter fast. I'm sure a week in the midwest eating Chicago pizza, Johnny Rocket burgers, Pasta Salvi, and Wisconsin cheese will get me the additional three to five pounds I need. I don't want to end up in the hole after fasting, because the last thing I feel like doing is trying to regain weight afterwards. The only downside is that getting into my pants each morning is more of a struggle than usual. Maybe I should spend the next week in sweatpants? There's a lot of room in sweatpants...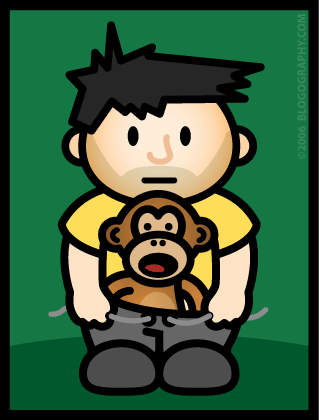 After a morning tying up loose ends at work, I needed to hit a cash machine so I'll have "airport blueberry muffin breakfast money" tomorrow. It's cold outside, so I'm bummed to find out that there's somebody at the ATM ahead of me. Even worse, she seems to be having problems because she stands there for quite a while beep-beeping the buttons. Eventually she gives up and walks away from the machine with a handful of receipts (no money) crying. I would have asked her if she needed some help, but she never gave me the chance. The next thing I know she's in her car tearing off into the cold winter's day.
I've now spent the better part of my afternoon wondering what the deal was.
I think I've narrowed it down to this: she contracted a rare blood disease while building schools for orphans in Africa and found out this morning that she only has 6 months to live. This tragedy was compounded when she discovered after the doctor visit that her husband has been cheating on her with her best friend while she was abroad. Then, just as she was coming to grips with the horrible turn her life had taken, her pet puppy Barnaby became violently ill. A trip to the vet revealed that Barnaby was near death and needed medicine to survive. Wanting to do one good thing with her life before she dies, the woman bundles up her puppy and heads to the cash machine so she can buy the medicine, only to find out that her cheating husband had cleared out the account.
Either that, or she spent all her money getting drunk last night and didn't have any cash for cigarettes.
No matter which scenario, I feel bad that I didn't act faster to give her a fiver. Now Barnaby's blood (or her nicotine withdrawal) is on my hands.