Uhhh... yeah... helpful hint to all would-be-adulterers out there... if you are going to have a sexually explicit instant-messaging session with your mistress on a public computer, you might want to remember to logout and close out the web browser window after you're done. This is especially applicable if you refer to your wife as "that f#@%ing bitch" and go into intimate details as to your next planned sexual encounter with your whore.
On the other hand, it did make for some exciting reading before I got down to the drudgery of printing FedEx labels and checking in for my flight tomorrow morning.
Even if the guy does refer to his penis as "the throbber."
If I were any more despicable than I already am, I would have tracked down the idiot by his screen-name and mailed a transcript of his rather titillating IM session to his wife. I'm sure it would be much-appreciated as she initiated her divorce proceedings.
Hmmm. You know, I don't think I've ever had the opportunity to use the word "titillating" before.
And now for the three funniest things I saw at the Milwaukee Museum of Art yesterday!
A bunny statue made entirely from bottle-caps...
Baby Jesus about to give Mary a wet willy...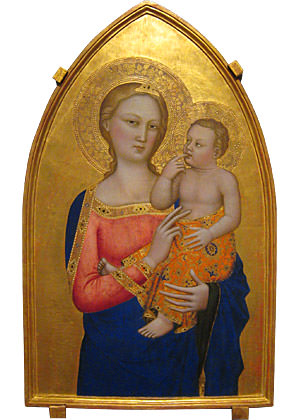 This stoner dog statue...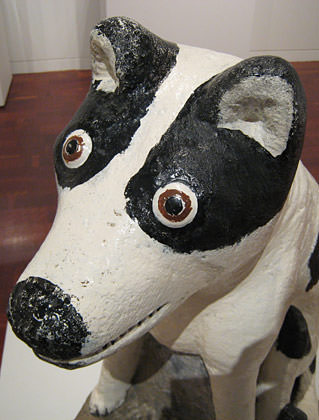 Now that I think about it, I really do need to come up with a nickname for my penis.
Unfortunately, "the throbber" appears to be taken.
I'd call him "the titillater" but I don't think you're allowed to use that word more than once a year...