I woke up in the middle of the night with that "feeling" you get when a cold or other sickness is coming on. I immediately crawled out of bed and downed a dose of Airborne (never travel without it!) and stuffed some Zicam up my nose. Then went back to bed. Went back to bed pissed. I was absolutely livid at the idea of catching a cold. I fell asleep cursing my fellow airline passengers for infecting me. Cursing the weather. Cursing the entire world at the injustice of it all.
But then I woke up this morning and everything was fine.
I didn't have a cold or the flu and jumped right into work with a smile on my face because I wasn't sick. I needed to get through the day's To-Do List in a hurry, because I had three things that had to be done...
Pick up the new camera I ordered from Circuit City.
Go see Darren Aronofsky's new film The Fountain.
Eat crinkle-cut fries and a caramel-cashew sundae from Culver's.
The camera is a mixed bag. There are some incredible things about it. There are some inexplicably stupid things about it. I've still got a bit of playing around to do before I post sample images and write about it... suffice to say that the Canon SD800 is an interesting product.
I wish I could say the same about The Fountain...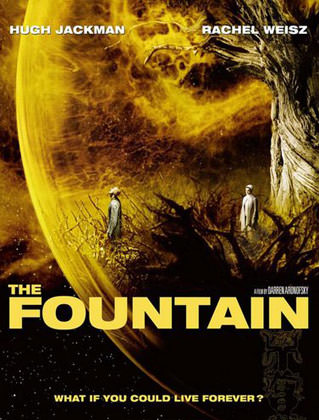 I have been waiting to see this movie for years. I am a big fan of Aronofsky's Requiem for a Dream and Pi films, and his long struggle to get The Fountain made was inspiring. On top of that, the visuals in the trailer looked incredible.
Of the seven people in the theater, two left before the half-way mark, another fell asleep, and another spent a good portion of their time texting on their mobile phone. This left three of us... out of seven... who even made an attempt to watch this pointless, boring, mess of a film. The plot takes place in three time periods and gravitates around the "fountain of eternal youth" mythology. I was wanting to walk out of the theater myself, but I was counting on Aronofsky to somehow tie it all together in some brilliant way at the end. But he really didn't. All we got was a series of clumsy cuts which pass objects between the centuries in no meaningful (or even artful) way. A huge, massively huge, disappointment that was beautiful in spots, passionate in others, but overall redundant and boring, boring, oh so boring.
Fortunately my caramel-cashew sundae was amazing, as usual.
Frozen custard is always good... even when it's snowing.