Crappy weather continues to pummel the Pacific Northwest. Seattle is particularly scary, as the news is showing people abandoning their cars on the highway rather than attempting to drive on the icy, snow-covered roads there. A fly-over shows dozens of cars spun off the road and others that have been trapped in traffic for hours. This is not encouraging news given that I'm flying out this weekend.
My TiVo is still grabbing The View every day, and every once in a while I am desperate enough to watch.
Today on the show they had Amy Holmes guest-hosting. She is the former speechwriter for outgoing Senate Majority Leader Bill Frist and was also a strategist for his office, despite her not being a Republican (she's a registered Independent).
As if all that weren't impressive enough, she's cute as hell...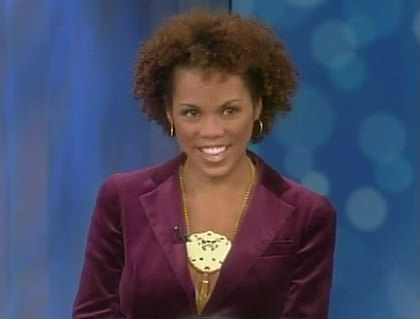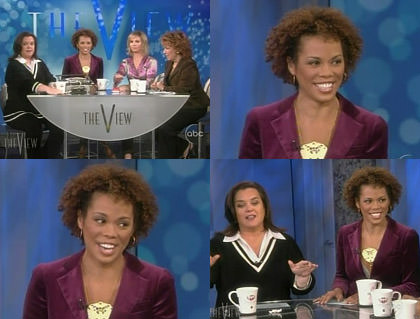 On the Elizabeth Hurley Scale of Hotness... where 0 is depressingly not at all Liz-like and 10 is the sublime perfection that is Elizabeth Hurley... she's a solid 9. And it's not just looks. When Joy Behr attacked her almost immediately, she responded with a grace, poise, and warmth that had a beauty all its own. If they don't make her a permanent host on The View, there's something terribly wrong.
But, then again, we're talking about ABC. This is the same dumbass network that cancelled Jeremy Piven's Cupid. So it's not like I haven't already been conditioned for disappointment.
Bleh. Now it's starting to snow here again too.