This weekend was Founders' Days in the city. It's a rather odd festival that provides an interesting insight into the local culture here. The air is filled with the aroma of barbecue sauce and roasting animal flesh. The sound of a band nobody knows can be heard in the distance. The few local stores that haven't been driven out of business are having discount sales with loads of crap that they haven't been able to get rid of for the past 20 years. A scary array of people have invaded from the surrounding countryside. Antique cars and motorcycles of all varieties cruise the streets. To the uninitiated, it's a scary experience.
Over the years, I've created a lot of free promotional art for the city to use at functions like this. Wandering around town is kind of strange for me, as I get to see what new (and often horrifying) ways my work has been used. Here's the original logo I created for Founders' Days a decade ago (we're the "Early American City" and have faux gas-lamps around town)...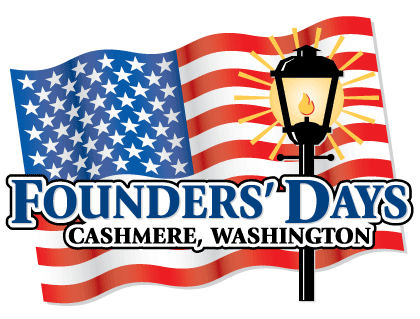 And here's the type of "improvements" you might see...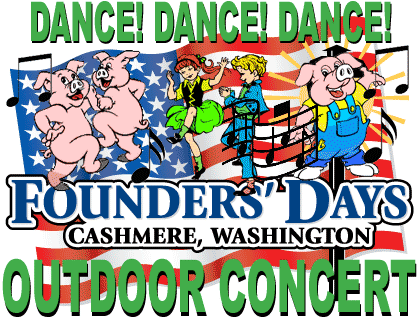 Sweet! It's like a clip art CD exploded all over everything.
Anyway... my friend Nadine emailed me with the news that August 18-20 is Bats Day at Disneyland! She knows of my secret desire to dress up like a goth for big fun at the Happiest Place on Earth...
About the only thing that would be more fun would be a Pirate Day at Disneyland. Whoa... wait a second... how cool would it be to have GOTH PIRATE DAY AT DISNEYLAND?!?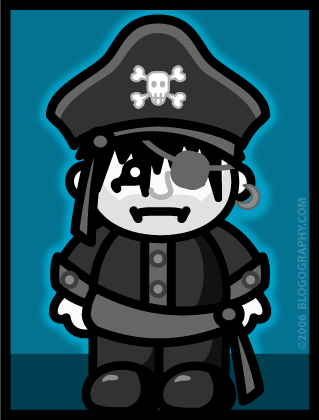 Of course, as far as I am concerned, EVERY DAY is Goth Pirate Day!