Well, I went ahead and saw X-Men 3: The Last Stand despite the fact that I thought the first two X-movies sucked major ass. Turns out that X3 sucks too, but not nearly as badly as the previous films (hey, at least this time the super-powered mutants had moments where they were actually shown being super-powered mutants). In order to avoid ruining the film for anybody who hasn't seen it, my spoiler-ridden notes are in an extended entry. Suffice to say that I thought the film had a few geeky moments to please X-fans, but fell way short of being a worthy adaptation of the source material. Such a pity, because I am a major X-whore...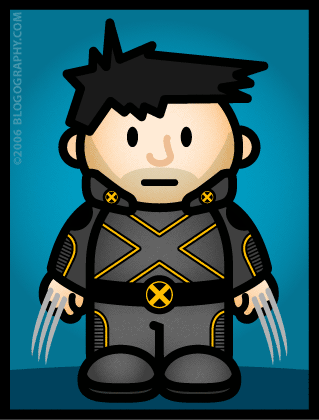 But here's the deal... as bad as I felt X3 was, it positively shines in comparison to the total ass-draining suckage that is known as The Da Vinci Code. Holy shit what a crap-fest of a film! Sure it was hampered by the lame source material, but Ron Howard & Company failed on just about every possible level to create any semblance of movie entertainment.
Long. Boring. Pandering. Safe. Uninspired. DEAD.
Even though I am not a big fan of the book, at least the written version had a small amount of bite to it. The film is just a mess that takes otherwise capable actors and waters them down to base stupidity. Audrey Tautou is absolutely brilliant in Amelie and the astounding A Very Long Engagement, but is given nothing to do here. All she gets is to stand in the corner all doe-eyed while Tom Hanks solves a series of by-the-numbers puzzles. A total waste of her considerable talent, and an even further embarrassment to the movie.
Maybe The Da Vinci Code is worth a video rental for a boring evening, but it's completely miss-able at the theater. Do yourself a favor and save your money. While you wait to rent the DVD at NetFlix, you can read The DAVEinci Code instead...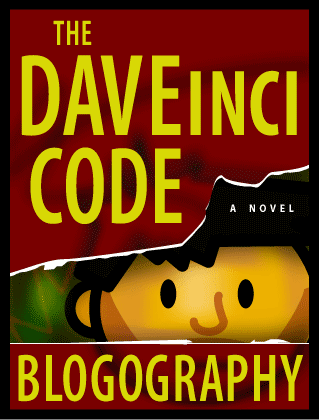 And there you have it. A bad night for movies all around. If you haven't seen X3 and don't want it ruined, DO NOT read onward...

Remember the Star Trek spin-off of a spin-off Deep Space Nine? It was a better implementation of the show than Next Generation, with better writing and acting... but I hated it nevertheless. And do you know why? Odo. It was Odo the gooey alien shapeshifter. Except he was mostly non-gooey and never shape-shifted. That was his "deal" and yet he rarely did it. The special effects were expensive or something, so the series avoided showing him change shape. This pissed me off something fierce because, well, what's the point of having a shapeshifter if he doesn't shift his shape all the time? It bugged me so much that I stopped watching after only 7 or 8 episodes.
The "Odo Paradox" completely sums up my problem with the fist two X-Men films.
They both feature super-powered mutants that rarely use their powers to any serious effect.
Their powers are treated like accessories... or window dressing... rather than part of who they are. And since none of the mutants are really going all out with their powers, all the cool X-Men comic book stories are watered down to mere boring shadows of their original selves. Case in point, was the "death" of Jean Grey in the second film. Here is what I said in my previous review...
"When are we going to get an X-Men movie that has bad-ass battles that are even half as exciting as the comic book? Where are the all-powerful villains that will make the X-Men struggle? Sure, in X3 we're set up for having Phoenix arrive, but if things go as they have been, she won't be the all-powerful goddess that can destroy a planet, she'll be a bland imitation of Pyro that can burst into flame once or twice."
Turns out my prediction actually OVER-STATED what we would get out of Phoenix. She didn't burst into flame EVER in X3. All she did was stand around looking mean and occasionally vaporize people. WTF?!? This is Dark Phoenix for heaven's sake! DARK PHOENIX!! And yet every possible opportunity to make her bad-ass never happens. Sure she kills off a few important characters, but it's a far-cry from the world-destroyer she was meant to be. Hey, I wasn't expecting the entire Dark Phoenix Saga from the comics... that would be impossible... but surely they could come up with something better than levitating rocks! No Phoenix effect? Not even once? LAME!! Why call her Phoenix if she's really not? Why bother bringing her back at all?
Oh well.
Basically, we get two plots going on in X3. Jean Grey's return as the afore-mentioned Phoenix Lite; and a mutant "cure" that rallies Magneto to full-scale war against the humans. Sure it sounds exciting, but it doesn't really work because they crammed both convoluted ideas in a single film with a short running time (and no room left for decent story points).
About the only thing that they did do right was to minimize the "Odo Paradox". Wolverine is unleashed as the savage killing machine he is. Storm remembers that she can fly and hurl lightning bolts. Iceman and Pyro face off in a cool fight. Kitty Pryde manages to have a convincing battle with Juggernaut. Magneto is bad-ass ripping apart the Golden Gate Bridge. And even Phoenix has her moments (if you can resist comparing her to the comic version). Finally... SUPER-POWERED MUTANTS ON SCREEN... and it's pretty sweet.
Unfortunately, it's just not enough... flash but no substance. The movie was rushed to release and it shows. Much of it doesn't manage to hold it together in any meaningful way, and takes short-cuts through scenes that really need more time to develop properly or be explained (Why didn't Magneto's pawns simply wear armor to protect against the little anti-mutant darts? Since Magneto couldn't destroy the plastic guns, why didn't he just flatten everybody with the Golden Gate Bridge? What happened to Nightcrawler? Etc. Etc.). I didn't feel even remotely involved or connected with anybody in the movie. And that's a very bad thing considering how they kill-off and neutralize so many characters. Who cares if they're gone if you aren't emotionally vested?
And who they get rid of is no big surprise... it's every big name that collects a big paycheck. Psyclops, Phoenix, and Professor X dead. Rogue, Mystique, Magneto powerless. The Beast gone to politics. Storm gone to teaching. Only A-lister Wolverine is spared, and that's because he's getting a movie spin-off. So when X4 inevitably rolls around, we get Iceman, Kitty, Angel, and the B-team. Whoopee. The lamest part though is how the characters who are dead are not really dead, and the powerless characters end up not being totally powerless... all explained away in the final minutes of the film. I guess this allows selective recall of actors for sequels, but it's still pretty lame that what pathetic little drama we get is effectively wiped out at the very end.
And so here I sit and dream of a real X-Men film that will probably not happen in my lifetime. A film combining deep, powerful stories with amazing visuals of mutant power that will finally do the source material proud. Fortunately, I have a vivid imagination and all the original comics from the Dark Phoenix saga to keep my dream alive... until the next lifetime.