Part of the human condition is the need to feel superior to others. It's kind of sad and petty, but it's built into our wiring somehow, and so I've learned to accept it. But it still doesn't make me very happy when people pull the superiority card on me.
Yesterday as I was heading out of Seattle, I came up to a stop light where I needed to make a right turn. While waiting for a chance to take my free-right, this douchebag on a bicycle comes rolling up along my right side AND LEANS ON MY CAR! Even worse, he's not turning, and so he's effectively blocking me from taking my free-right.
So when traffic opens up, I move forward a little bit so he'll get off my car and I can turn.
This doesn't go over very well with the dumbass bicyclist. He starts smacking my hood and screaming about my "gas guzzling polluter of a car" (which is kind of upsetting because my car actually gets pretty good gas mileage). Apparently, since he's riding a bicycle, he's entitled to do whatever the heck he wants and everybody else is just supposed to kiss his ass. I've just been dealt a superiority card.
And yet if I were to run over this idiot, I would be the one hauled off to jail! Where's the justice in that?
Truth to tell, I'm no better... as a Mac user I feel superior to Windows users, for example... but I would hope that I'm not THIS big of a jerk about it (though I was at the Apple Store today and think the new MacBook kicks serious ass).
Just one week to go...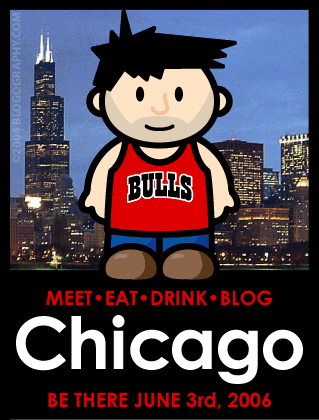 Woo hoo!